Support for Canada's World-Class Aerospace and Defence Sectors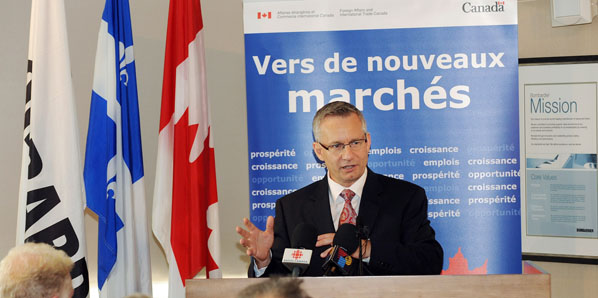 August 18, 2011
Minister Fast announces that four Canadian aerospace and defence associations will receive nearly $300,000 to help their sectors compete globally and create new, well-paying jobs for Canadian workers.
The funding announcement, hosted at the Bombardier Aerospace headquarters in Dorval, is part of the Harper Government's Global Opportunities for Associations (GOA) program, which this year will provide significant funding to 38 national associations to help them undertake international business activities that will help grow these sectors globally.
Minister Fast also toured the Bombardier Challenger Delivery Centre and met with employees and key representatives from the aerospace and defence sectors to discuss business expansion, job creation and attracting foreign investment.
Media Centre
Media Advisory
News Release
Photo Release
Media Kit
Related Links
Date Modified: