Haiti

Haiti is the poorest country in the Americas. With a population of 10.4 million, the country ranks 168 out of 187 on the United Nations Development Programme's 2014 Human Development Index and has an unemployment rate of 40 percent. Historically, Haiti has been vulnerable to natural disasters, political instability and economic fluctuations.
Development efforts in Haiti experienced a setback in January 2010 when a powerful earthquake hit the capital, Port-au-Prince, and neighbouring regions, killing 230,000 people and severely disrupting basic services and economic activity. The Government of Canada has delivered more than $1.6 billion in development and humanitarian assistance to Haiti since 2006, including $1 billion since the 2010 earthquake. Haiti is, in fact, Canada's largest aid beneficiary in the Americas.
Haiti has started its transition out of recovery, and has renewed its focus on long-term development. In 2012, the Government of Haiti launched its long-term strategic development plan (Plan stratégique de développement d'Haïti : Vision 2030) as well as a framework to coordinate development assistance.
In June 2015, Canada announced its own long-term engagement strategy in Haiti. The renewed 2015–2020 strategy follows a strategic review, which sought to examine the progress made to date and maximize efforts and resources. This latest announcement also builds on Canada's 2014 decision to confirm Haiti as a country of focus.
Find out what Canada is doing to support development in Haiti.
Thematic focus
Canada's priorities for 2015–2020 are economic growth and prosperity, democratic and accountable government, the rule of law and security, and the health and welfare of Haitian women and youth.
Economic growth and prosperity
Sustainable economic growth will be at the centre of Canada's efforts to support the emergence of a more resilient Haitian economy. Canada will support the emergence of a more resilient economy with sustained prosperity and growth through the engagement of the private sector and the promotion of innovative financing mechanisms. Programming will be aimed at:
improving access to credit and other financial services;
supporting improvements in the business climate and land titling;
supporting the development of key industries (e.g. agriculture, mining, tourism and manufacturing); and
strengthening the capacity, independence and accountability of economic entities, including municipalities.
Democratic and accountable government
The renewed strategy will support democratic development and the fight against corruption, and will contribute to improving the capacity of the state. Actions will include:
supporting electoral processes;
accelerating public-service reforms to increase productivity and competency (e.g. the collection of taxes and customs);
investing in civil society, with attention to women's political participation, youth engagement and anti-corruption activities; and
improving the capacity and transparency of the Haitian government to enable economic growth and supervise the delivery of basic services, especially in health and education.
Rule of law and security
Canada's engagement will continue to:
strengthen the Haitian National Police;
strengthen the capacity and independence of the judicial and correctional systems while targeting faster prosecutions;
support regional security programs; and
seek to reinforce stability.
Programming will also contribute to the accelerated modernization of civil and criminal law and legislative measures (e.g. taxation, commercial code) that can help support economic growth.
Supporting health and welfare of Haitian women and youth
Canada will continue to play a leadership role to:
improve the health and rights of women and children;
support initiatives in child protection with direct and immediate results on child trafficking; and
continue to increase the access to and completion of basic education, with a focus on girls.
Progress on aid effectiveness
Canada continues to work closely with the Government of Haiti and other donors to ensure that its programs are aligned with Haiti's priorities and harmonized with the efforts of other donors. Canada is seeking a greater leadership role in the area of aid coordination to support necessary structural change and sustainable results.
Canada is seeking to sign a mutual accountability framework with the Haitian government reaffirming transparent, efficient and long-term cooperation between our two countries. The framework will establish mutual expectations, stress the importance of Canadian principles and values, establish greater transparency, predictability, and accountability in how investments are spent, and set clear targets for the results Canada and Haiti want to achieve.
Achievements
2015-2017

Since the earthquake in Haiti seven years ago, Canada has continued to support the country's development and contribute to the improvement of the living conditions of the Haitian people. Progress in the past two years includes:

Relocation

Between 2010 and 2015, more than 70,000 people have been relocated following the earthquakes. Since 2015, Canada has helped close 14 camps and relocate 10,000 displaced people. Canada will contribute relocating the remaining people who still live in camps (a total of more than 1.5 million people were originally displaced).

Sustainable economic growth

In addition to the 27,700 agro-entrepreneurs who benefited from access to credit between 2011 and 2015, nearly 7,000 since 2015 have benefited from access to credit. More than 12,049 borrowers are active in partner financial institutions of which 26% are women;
Since 2010, more then 3000 students had access to the various training programs of the Center for Vocational Training in Haiti (CFPH-CANADO). In 2015-16 students' success rate was above 80%.

Health & Wellness for Women and Children

Canada has significantly reduced the incidence of cholera in the country through rapid health care responses to infected people and improved infrastructure for water, sanitation and hygiene;
Canada's post-Hurricane Matthew response helped contain possible outbreaks of cholera in the areas most affected by the hurricane and helped prevent the spread of the disease;
Canada has completed the rehabilitation of 6 health clinics and the construction of a health center and a waiting house for pregnant women;
Canada has helped raise awareness among more than 80,000 people, including more than 25,000 men, about women's rights to maternal health;
Canada has provided daily meals to more than 300,000 primary education students per year in Haiti;
Canada has developed and implemented a school loan program in collaboration with more than 360 schools to provide more than 18,300 primary school children with the opportunity to attend school.

Governance

Support for the electoral process:

Canada has contributed to the democratic process in Haiti by supporting the organization and monitoring of the 2015 and 2016 presidential, parliamentary and municipal elections.

Canada has continued its efforts to strengthen the Haitian government's capacity to manage effectively and transparently the Haitian civil service and improve its performance in delivering services to citizens. Its efforts have contributed to strengthening the government's capacity to manage the public service as a whole, including through:

the establishment of a job classification system;
training of managers;
development and adoption of a national strategy and action plan for gender equality and;
improving systems for mobilizing government tax revenues;
Post-earthquake 2010–2015

More than five years after the earthquake in Haiti, progress continues to be made. Canadian initiatives have helped improve living conditions of the Haitian people:

23,500 families (more than 70,000 people) displaced by the 2010 earthquake have been resettled in better housing.
150 Haitian National Police managerial staff members have been trained (since 2013).
212,000 children under the age of 5 and 72,000 pregnant women have had access to free health care since 2012.
More than one million girls and boys have had access to basic education since 2010.
More than 440,000 Haitians receive financial services (including access to credit) as members of a network of 47 credit unions, stimulating the small and medium-sized enterprises sector.
More than 27,700 Haitian agri-entrepreneurs received $28 million in agricultural credits from 2011 to 2015, the effect of which was to stimulate agricultural production in Haiti.
Six police stations have been rebuilt since 2010.
Emergency food assistance was provided to 4.3 million Haitians.
Safe drinking water was provided to 1.7 million people.
More than 300,000 families were provided with emergency shelter materials.
More than 700,000 children received education and protection.
Medical care services were provided to 90 percent of displaced individuals in Port-au-Prince.
1.9 million children and youth received vaccinations.
Related links
Tweets from @CanadaDEV and @CanEmbHaiti
Video: Maternal and infant health in Artibonite (French only)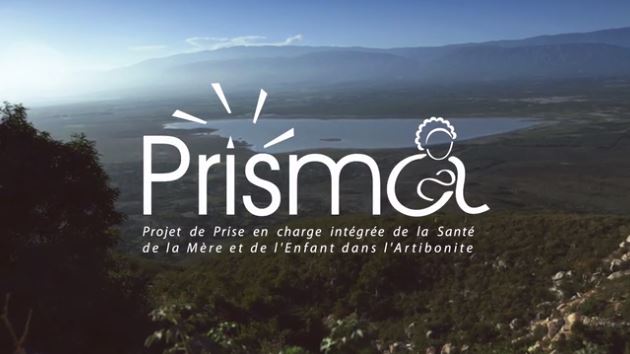 2014-2015 international assistance disbursements to Haiti
(in millions of dollars)
Source
Global Affairs Canada
61.81
Other departments and sources
19.06
Total
80.87
Date Modified: