Jordan
Table of Contents

Jordan is a middle-income country that has remained peaceful and stable for nearly four decades despite regional conflict and instability. It is a leader in facilitating peaceful solutions to the Arab-Israeli conflict.
Jordan ranks 100 out of 187 countries on the United Nations Development Programme's 2012 Human Development Index. It is on track to meet Millennium Development Goals on education and gender equality, although women's participation in employment, and public and political life, remains low; challenges to improve the quality of education remain. Jordan has made improvements in health and poverty reduction. Despite this, sustainable economic growth remains a challenge. Jordan's unemployment rate is 13 percent, and women's unemployment rate is 22 percent, one of the highest in the region. With more than 70 percent of Jordanians under the age of 30, unemployment for this demographic also remains a challenge.
Jordan's development challenges are being exacerbated by the presence of more than 600,000 Syrian refugees,Footnote 1 80 percent of whom are living in Jordanian communities. This influx of refugees to Jordan has placed increasing pressure on the Government of Jordan's essential service delivery, and has exacerbated already-high unemployment.
Jordan's relatively secure environment makes it a hub for the delivery of Canada's programs in the Middle East—it plays a critical role in supporting Canada's response to the Syrian crisis.
Thematic Focus
In 2014, Jordan was confirmed as a country of focus for the Government of Canada's international development efforts.
Canada's international development assistance program in Jordan is closely aligned with Jordan's priorities of economic development and reform of the education system, as outlined in Jordan's National Agenda. Canada is also assisting Jordan in addressing the demanding challenges placed on it as a result of hosting significant numbers of refugees from Syria.
The goal of Canada's international development assistance program in Jordan is to secure a future for children and youth and stimulate sustainable economic growth. Canada is helping Jordan to increase education and employment opportunities for the young and rapidly growing population and to improve competitiveness in the private sector in order to reduce poverty and create employment.
Children and youth
Canada supports efforts to improve the quality of education and employment programs in Jordan to help increase the number of skilled women and men who meet the country's economic and social development needs. Canada also provides technical assistance and training to the Ministry of Education to improve policy-making, teaching, learning and instructional materials.
Key anticipated results
Up to 37 school districts and 3,411 schools will use the new decentralized and participatory education model, benefiting more than 1.1 million students
Economic growth
Canada's efforts focus on improving skills for employment by providing technical assistance and training to selected training institutions. Canada is also helping to establish new governance structures and supporting reform activities that advance equality between women and men and empower women.
Key anticipated results
Technical and vocational training linked to jobs in the local market will be provided to Jordanian youth
The employment rate of vocational training graduates will increase from 55 percent to 65 percent
The number of people reached through the electronic labour exchange system (linking employers and jobseekers) will increase by 20 percent per year
Progress on Aid Effectiveness
Jordan adheres to the Paris Declaration on Aid Effectiveness (PDF, 317 KB, 23 pages) and, according to the OECD 2008 Survey on Monitoring the Paris Declaration (PDF, 155 KB, 16 pages), is ranked high for its level of government ownership; it is ranked more modestly for donor alignment and harmonization and for managing for results.
Jordan's development objectives are outlined in the National Agenda and the Education Reform for Knowledge Economy project. The Government of Jordan is eager to improve accountability and efficiency in public institutions.
Canada chairs the Donor Lender Coordination Group on education and skills-for-employment and is actively involved in policy dialogue with the Government of Jordan in this sector.
Achievements
2012-2013

Achievements 2012-2013

Children and youth

Increased participation of schools, directorates and local stakeholders implementing the school improvement program, to 100 percent
Supported the creation of 138 school-community education councils, promoting community involvement in school improvements
Helped develop a gender-sensitive monitoring and evaluation framework for the School and Field Directorate Development Program, training 1,465 Ministry of Education staff (54 percent female) to integrate gender equality analysis into their school improvement plans
Implemented results-based management training for 551 supervisors (51 percent female), supporting education reform through data collection and evaluation protocols

Economic growth

Launched a youth empowerment and employability program, supporting a four-week employability skills course for 84 unemployed community college graduates (69 percent female)
Delivered a pilot community college course to 50 students (88 percent female) to develop curriculum vitae writing, improving interviewing, goal-setting and presentations skills, which will equip them to meet the needs of the local job market
2011-2012

Achievements 2011-2012

Children and youth

Trained 1,437 principals, vice-principals and supervisors—including 817 women—on the development of participatory, results-based school improvement plans for Jordan's schools and districts

Economic growth

Provided business development training to more than 100 women-led businesses and technical assistance to 12 women's organizations, introducing a technical approach to vocational training
Worked with more than 40 human resource managers from private companies to sensitize them to gender issues and equip them with tools to promote equitable employment
Supported Al Huson College to develop a curriculum for health, safety and environment programs, including 27 course outlines for a two-year diploma program
2010-2011

Achievements 2010-2011

Children and youth

Implemented school improvement plans in 766 schools and completed development plans in seven districts, enhancing the accountability and responsibility of service delivery
Delivered leadership training to 140 school leaders
Established and trained 66 community-based education councils, reaching more than 600 community members in support of a community-based education model with more local involvement
Trained 766 principals and 136 supervisors to implement the decentralized education model of the Jordanian School and District Development Program
Provided training for 23 managing directors and key staff in the Ministry of Education on strategic planning techniques to effectively support the decentralization of service delivery

Economic growth

Registered 105,449 job seekers, 7,750 employers, and 15,534 job ads on the Electronic Labor-Exchange system, linking employers with job seekers and providing safe access for women to learn about job vacancies and opportunities
Although Canada does not have direct programming in MNCH in Jordan Canada has improved the health of women and children by working with Canadian and global partners. See all maternal, newborn and child health projects in Jordan.
Visit the Canada delivers results for the world's women and children page for more information.
Related Links
Footnotes
Footnote 1

UNHCR refugee statistics as of June 2014.
2012-2013 CIDA Disbursements in Jordan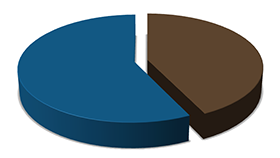 Date Modified: