Philippines
Table of Contents
The Philippines has made progress in meeting the Millennium Development Goals. It has achieved gender equality in education, reduced the mortality rate among children aged five and younger, reduced the incidence of tuberculosis cases, and increased access to water and sanitation services. The country has strong potential for development because of its natural and human resources.
Nevertheless, the Philippines still ranks 117 out of 187 countries on the United Nations Development Programme's 2012 Human Development Index. Progress is threatened by economic and social inequality, as well as by regional disparities, especially in the conflict-affected provinces of the island of Mindanao. Ensuring that social services reach the poor remains a major challenge. Women in the labour force are confined largely to low-wage, low-productivity jobs and have limited access to land ownership, credit and training. Natural disasters such as hurricanes and floods have resulted in severe losses of life and property and have constrained efforts to reduce poverty. Almost one in four Filipinos lives on less than US$1.25/day.
Although annual economic growth over the last five years has averaged around 5.1 percent, the economy is vulnerable, because it relies heavily on remittances from millions of overseas Filipino workers. The value of these remittances fell when job were lost during the recent global financial crisis. At the same time, there was a reduced demand for the country's exports. The investment climate suffers from low competitiveness and the high cost of doing business.
Weak governance is recognized as a key constraint to the country's sustained economic growth and poverty reduction. However, as a strong democratic republic, the government has been able to initiate a number of governance reforms. The Philippines has a vibrant private sector and an active civil society, both important partners in development.
In May 2015, Canada and the Philippines signed a mutual accountability framework reaffirming the foundations of transparent, effective and sustainable international development cooperation between the two countries. The framework links Canadian development assistance in the Philippines to Canadian priorities and values, including respect for democracy, the rule of law, human rights, and sustainable economic growth, consistent with the principles of aid transparency and effectiveness.
Thematic Focus
In 2014, the Philippines was confirmed as a country of focus for the Government of Canada's international development efforts.
Canada's program is aligned with the Philippine Development Plan 2011–2016.
The goal of Canada's international development assistance program in the Philippines is to support sustainable economic growth by improving the climate for investment and advancing the economic opportunities of poor women and men.
Economic growth
Canada supports efforts to help the Philippines strengthen its investment climate by working with national and local governments to:
simplify business regulations and processes;
improve sector-specific value chains, which includes the full range of activities required to bring a product from an idea to production, to delivery, to consumers, to disposal after use;
help selected local government agencies implement their economic development plans;
increase the capacity of government and non-government organizations to deliver programs and services that help poor women and men entrepreneurs and low-skilled workers develop business skills and skills for employment, increase productivity and improve their access to financing and markets.
Key anticipated results
More than 5,000 businesses will benefit from simplified registration, licensing and taxation processes, reducing the time and cost of doing business.
Proportion of microentrepreneurs, particularly women, connected to markets will increase by 50 percent.
Income of poor microentrepreneurs, particularly women, targeted by Canadian-supported initiatives, will increase by 40 percent.
Progress on Aid Effectiveness
The Philippines adheres to the Paris Declaration on Aid Effectiveness (PDF, 317 KB, 23 pages) and has taken steps to improve donor alignment and harmonization, strengthen local ownership and integrate results-based management systems. Canada is helping to strengthen government procurement systems and is participating in joint donor activities.
Achievements
2012-2013

2012-2013

Supported 53 assisted local government units to align their Business Permits and Licensing Systems with national standards, reducing the average time required for obtaining business permits and licences from 47 to 5 days.
Provided training for 337 officials (60 percent women) from the Philippine Public-Private Partnership (PPP) Center, the Department of Finance and other line government agencies in education, agriculture and transportation, have increased their capacity to develop and tender bankable, gender- and environment-sensitive infrastructure PPP projects.
Increased the number of PPP infrastructure projects prepared by the PPP Center, approved for public funding and ready to be bid out for private sector participation from 11 projects in 2010–2011 to 33 in 2012–13.
Supported the drafting and adoption of 15 national policies, directives and tools to improve the environment for local economic development in 76 local government units (including municipalities and cities).
Helped with the implementation of 13 national policies and tools to support women's economic empowerment in 42 local government units, which has led to $1.14 million in public investment in programs and services for women-led microenterprises.
Provided business and market-specific skills training to14,459 microentrepreneurs and smallholder farmers—91 percent of whom are women.

Economic growth

Helped 1,374 entrepreneurs and enterprise workers increase their productivity and incomes by improving their knowledge and skills in business planning, marketing and agriculture.
Increased the incomes of beneficiaries participating in a local economic development project by an average of 500 to 5,000 Philippine pesos per month ($11 to $116).
Helped 184 women microenterprise groups with 10,787 members gain access to business skills development programs and services offered by national and local governments and link to financing, technology and markets.
Helped develop the Philippine government's public-private partnership program to stimulate private investment in infrastructure by improving its governance framework and strengthening its capacity to develop, competitively tender and monitor the implementation of projects.
Continued to help the government streamline business registration by creating an online help desk and redesigning the monitoring and evaluation system to track compliance.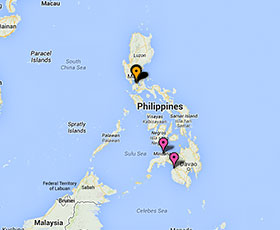 2012-2013 CIDA Disbursements in the Philippines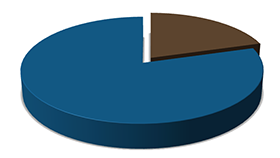 Featured Video
Date Modified: