Senegal
Table of Contents

Senegal is one of the world's poorest countries, with approximately 34 percent of its population living on less than US$1.25/day. On the United Nations Development Programme's 2012 Human Development Index, Senegal ranks 154 out of 187 countries. As a result of an inequitable distribution of wealth, there are relatively higher poverty levels in rural areas.
Demographic pressure is a major concern: Senegal's population is estimated at 12.9 million, with 68 percent under the age of 25 and 57 percent living in rural areas. The rate of productivity is low, and unemployment and underemployment rates are high, especially among youth. With Senegal's annual population growth of about 3 percent, some 100,000 young individuals enter the labour market each year. Not everyone has access to education, and illiteracy is widespread, especially among women and girls. Environmental degradation is an obstacle to development in some regions, where accelerating soil erosion, salinization, and the disappearance of vegetation also affect food security.
Drought in the Sahel region has increased Senegal's vulnerability to food and nutrition crises. In 2012 more than 800,000 people were affected by these crises—about 6 percent of the country's population. The new Government of Senegal has made food security its top priority, and it has called on development partners to respond in the most effective way in this area.
Senegal provides strong leadership in the continent and is a hub of democracy and political stability in the West African region. The handover of power following the relatively peaceful presidential elections of March 2012 and legislative elections of July 2012 show the maturity of Senegal's democratic tradition. Senegal also plays an important role in peace talks and peacekeeping missions in Africa, for instance, in Sudan.
In its Stratégie nationale de developpement économique et sociale (SNDES, 2013–2017), Senegal grouped the most pressing needs in its poverty reduction strategy under three strategic focuses:
Growth, productivity, and creation of wealth.
Human capital (including education and health), social protection, and sustainable development.
Governance, institutions, and peace and security (including human rights).
Thematic Focus
In 2014, Senegal was confirmed as a country of focus for the Government of Canada's international development efforts.
Canada's activities in Senegal are aimed at fostering an increase in sustainable economic growth that includes all Senegalese. This objective is aligned with the goals of Senegal's SNDES.
Children and youth
Canada contributes to:
improving the quality of education;
improving management of and access to basic education, especially for girls; and
building skills for employment for youth through formal education, literacy programs, and vocational and technical training to enhance their employability.
Key anticipated results
Increase gross enrolment rate of girls and boys in Senegal's basic education system.
Increase the percentage of girls and boys who complete primary school.
Increase the number of teachers being trained.
Establish a new curriculum for basic education in all of the country's 7,500 schools.
Food security
To contribute to Senegal's food security, Canada is diversifying its programming in agricultural production and productivity, as it supports economic development, in the regions of Casamance, Niayes, and the Senegal River. This help will:
improve the productivity of small-scale farmers;
increase product diversification and commercialization; and
improve access to microfinance in rural areas.
Key anticipated results
Increase agri-food production, diversification, and marketing by improving the output of 23,000 small-scale producers in the regions of Casamance, Niayes, and the Senegal River.
Canada also supports the Government of Senegal's efforts toward effective governance, particularly in reforms of public finance, transparency, and fighting corruption.
Progress on Aid Effectiveness
Donor harmonization and coordination under the leadership of Senegal's government is improving from year to year, thereby contributing to the government's greater ownership of the development process and prompting greater effectiveness among donors as they work together.
The donors' division of labour is well organized. Canada is the lead bilateral donor in the education sector and currently chairs the group of donors providing conditional budget support, giving Canada the opportunity to play a significant role in improving donor coordination and harmonization.
Achievements
2011-2012

Achievements 2011-2012

Children and youth

Helped create 3,447 new primary schools between 2000 and 2010, an increase of 42 percent which allowed 587,295 more students to attend school, an increase of 50 percent.
Trained 13,292 preschool and elementary teachers.
Supported programs to improve the quality of education in 500 schools, serving 60,000 students.
Helped increase overall enrollment in primary school to 93.9 percent in 2011, up from 72.2 percent in 2000.
Through its support to the Global Fund to Fight AIDS, Tuberculosis and Malaria between 2002 and 2012, helped provide HIV/AIDS treatment to 7,200 people, detect and treat 19,000 cases of tuberculosis, and distribute 1.4 million insecticide-treated bednets to prevent malaria.
Increased the primary school completion rate from 59.1 percent in 2010 to 66.5 percent in 2011 thanks to more schools, a better teacher-student ratio, more textbooks and desks, and a healthier environment for learning through better sanitation and water stations.
Translated 41 primary school texts into indigenous languages for 104,000 boys and girls.

Food security

Helped increase the number of people using microfinance loans from 712,500 in 2005 to 1,620,000 in 2011, 44 percent of them women.
Created 50 new cereal banks serving over 81,000 people, 30 percent of them women, allowing them to store grain until prices rise.
Helped increase food and economic security for 2,147 farmers by converting 429 hectares to rice cultivation benefiting 12,884 households.
2010-2011

Achievements 2010-2011

Children and youth

Trained an additional 21,000 educators.
Increased overall school enrolment rate to 94.4 percent.
Increased the primary school enrolment rate by 6.1 percent between 2009 and 2010, almost double the annual increase of 3.2 percent between 2007 and 2008.
Increased the national completion rate for students in primary school to 68.6 percent in 2010.
Helped improve learning in 370 schools in four regions of Senegal by developing better physical, health, and nutrition environments.

Food security

Helped create 97 community cereal banks with more than 8,870 members in the Niayes and Casamance regions, and supported cereal bank efforts to allow members to store part of their harvest and sell it when market prices are higher, increasing their incomes.
2009-2010

Achievements 2009-2010

Food security

Initiated six new projects aimed at increasing food security in Senegal.

Children and youth (2008-2010)

Trained more than 21,000 educators.
Increased overall school enrolment rate to 92.5 percent.
Increased school enrolment rate specifically for girls to 95.9 percent, exceeding enrolment rate for boys by 6.7 percent.
Increased the national completion rate for primary schools in Senegal to 59.6 percent.
Filled the competency gap between farm workers and agricultural engineers by creating the '

Brevet de technicien supérieur

,' a post-secondary diploma.
International development projects in Senegal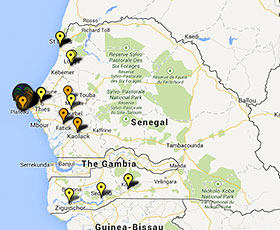 2012-2013 CIDA Disbursements in Senegal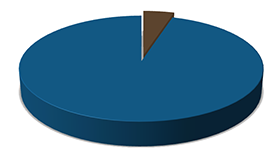 Date Modified: