This Web page has been archived on the Web
Information identified as archived is provided for reference, research or recordkeeping purposes. It is not subject to the Government of Canada Web Standards and has not been altered or updated since it was archived. Please contact us to request a format other than those available.
Development for Results 2011-2012
At the heart of Canada's efforts for a better world
Message from the Minister
The following pages highlight some of Canada's work in the developing world in 2011–2012 and tell the story of why it should matter to all Canadians.
Why should Canada invest tax dollars half a world away? It is a fair question.
First and foremost, because it is the right thing to do. We are global citizens. Those who can must help those who, by virtue of circumstance, desperately need it.
As a people renowned for concern and compassion, Canadians cannot look the other way while millions of children around the world die before they reach the age of five. As a nation whose progress and prosperity are owed to the ideals of freedom, democracy, and the rule of law, we cannot stand by while tyrannical and oppressive regimes use sexual violence to terrorize women and young girls.
But, working with developing countries is also the smart thing to do. Poverty and a lack of opportunity breed instability. In a world connected like never before, the effects of turmoil abroad can quickly reach our shores.
When we work with countries to stabilize and secure their societies we reduce the instances of violence, criminal activity and terrorism. When we provide millions of people with access to health care and vaccines, we improve their lives so they can become active players in their communities and economies. Ultimately, supporting development around the world is the only thing to do. Economic growth is the number one way to break the cycle of poverty and create opportunity for everyone. It was not long ago that Canadian assistance went to countries like Brazil and South Korea, which are now our valued trade partners.
When we work with countries to grow their economies, they become more self-sufficient and create greater trade and investment opportunities. After all, the goal of any development program should be to create a world where its services are no longer needed. This means building prosperity where populations have previously only ever lived in poverty.
With this in mind, Canada is supporting sustainable economic growth, in an effort to create greater prosperity in the developing world. A world where economic opportunities are within reach is a world with limitless potential for global prosperity. It is a world where more people are healthy, able to learn, able to earn, and able to become productive members of society.
Helping people move from poverty to prosperity is neither simple nor easy, but it is certainly a challenge worth pursuing. Donor countries, as much as recipient countries, need to be accountable. We need to ensure our tax dollars will make a real difference in the lives of the most vulnerable and we must set a course that holds justified hope for a better and sustainable future for everyone.
The Honourable Christian Paradis, P.C., M.P.
Minister of International Development and Minister for La Francophonie
Our Priorities
Canada promotes international development and provides international assistance for many reasons, chief among them because it is the right thing to do. But beyond simply being the right thing to do, assisting people in developing countries to overcome poverty and to build prosperous, stable, and democratic countries and communities is also the smart thing to do. Canada works to bring prosperity, security and democracy to parts of the world where sustainable economic growth is a struggle, where health and security for citizens are uncertain, and where democratic governance is either weak or non-existent.
For those in need, development assistance can bring immediate relief, help reinforce existing development assistance efforts, and bring about lasting, positive change. It can give people hope that a future without poverty is possible.
Canada undertakes its development efforts out of concern and compassion for the world's less fortunate, and because reducing poverty and ending oppression is in our own best interest.
Reducing poverty, building prosperity
Long-term prosperity is vital to ending poverty. Development assistance, while important, should be temporary. The ultimate goal is inclusive and sustainable growth that creates jobs and opportunity for all.
As a country with an open economy, Canada's future prosperity is in part linked to strong, sustainable and balanced growth in low- and middle-income countries. By unlocking the economic potential of the developing world, Canada is building tomorrow's markets for trade and investment and increasing the resilience of the global economy.
A robust private sector—encompassing businesses of every size—is the key to long-term global economic growth. For Canada, this means supporting small-scale loans to business people in Tanzania or helping farmers in the Caribbean tap into the supply chain of the tourism industry. It means helping developing countries maximize the economic and social value of developing their natural resources, sustainably and responsibly.
Strengthening stability and security
War, crime and violence can condemn people to poverty or sweep away decades of progress and lead to instability. Focusing on security is a critical and cost-effective way to both reduce poverty and prevent threats from reaching our borders. For Canada, this means a safer world in which to live and do business. As developing nations become more stable and prosperous, it will mean increased economic opportunities for Canadians. Food security is especially important in creating stability and security, since without secure access to food all other development is impossible.
As Josette Sheeran, the former Executive Director of the World Food Programme, has said, "There is nothing more basic than food. If people don't have it, one of three things happen: they revolt, they migrate or they die."
Advancing democracy
People's aspirations for freedom, democracy, and the rule of law are at the heart of the development process. Vibrant democratic societies and institutions that respect fundamental democratic values are essential to long-term development.
This is why Canada is helping build democratic governments that deliver for their citizens.
In Haiti, for example, Canada is helping Haitians register to vote and helping their government to build a national professional police force to enforce the rule of law.
In Afghanistan, Canada has worked with other donors to fund 47,458 small-scale development projects across 26,730 rural communities under the National Solidarity Program, which allows these communities to have a voice in their own development and governance. Canada is focusing its attention on programs and initiatives that will help Afghanistan build a framework for the future protection of the rights of Afghan citizens. Canada is also working to help more Afghan women participate in decision-making processes at the national and provincial levels.
Addressing humanitarian crisis and basic needs
Humanitarian assistance is an expression of Canada's compassion and generosity and the values that have driven Canadian progress and prosperity for generations. Our reputation as a kind and caring nation positions us well to offer assistance and expertise to those who want to work with us, and to others who, by virtue of circumstance, desperately need our help.
Canada's rapid support of relief efforts during disasters in 2011, like the drought in East Africa or flooding in Thailand, is a vivid demonstration of the compassion and generosity for which Canada is renowned all over the world.
The same values motivate the Government of Canada's work to save the lives of mothers and children through Canada's Muskoka Initiative on maternal, newborn and child health, and to make quality basic education available for all girls and boys. Addressing the basic needs of good health, nutrition and learning sets the foundation for children to fulfill their potential and for communities and countries to grow and prosper.
Priorities
To ensure that its assistance is targeted and has the most impact, Canada concentrates its work on three thematic priorities:
Increasing food security - While all girls and boys, women and men should have access to safe and nutritious food, about 870 million people around the world still face chronic hunger. With more than one third of annual child deaths attributable to undernutrition, and 98 percent of the world's food-insecure people living in developing countries, global food security and undernutrition continue to hinder development. To that end, Canada supports food assistance and nutrition, long-term investments in sustainable agriculture, and research for innovative solutions to agricultural challenges, such as poor-quality soil, lack of water, and crop disease.
Securing the future of children and youth - Children should be healthy, receive a quality basic education, and grow up in surroundings that are free of violence and abuse. Developing countries have 1.6 billion children and 1 billion youth, both all time high numbers. Often these countries lack the resources needed to provide the care and education these children and youth need. Tragically, many of them live in regions afflicted by conflict or face the effects of natural disasters or other crises. To help, Canada focuses on the health of mothers and their children, access to quality education, as well as safe and secure environments.
Stimulating sustainable economic growth - People in developing countries want to be able to earn a living to lift themselves out of poverty. Unfortunately, as many as 2.6 billion people in the world live on less than two dollars a day. Achieving prosperity means building the economic foundation for private sector investment and development, such as helping small and medium-size businesses grow, and investing in the skills training that can help people pull themselves out of poverty.
Fighting HIV/AIDS, tuberculosis and malaria
People most in need are more likely to fall prey to disease than anyone else. While the number of new tuberculosis and HIV infections continues to fall, approximately 8.8 million people worldwide fell ill with tuberculosis in 2010 and 34 million people are living with HIV—60 percent of them in sub-Saharan Africa. Meanwhile, half the world's population remains at risk of contracting malaria.
In 2010, with support from Canada and other international donors, it is estimated that 8.7 million deaths have been averted from the three diseases through Global Fund-supported programs. At the same time, funding from Canada and other international donors has resulted in 3.6 million HIV-positive persons receiving vital HIV/AIDS treatment.
Three crosscutting themes that affect everything
In addition to these three main priorities, Canada also considers three additional factors in all its work. These crosscutting themes help Canada achieve its priorities by ensuring Canada's development assistance addresses these key issues:
Equal rights for women and men—Women play a major role in producing food, earning income for their families, managing natural resources, and organizing their communities. Yet, in most countries, women are still not considered the equal of men. Not only is this unjust, it also undermines the effectiveness of poverty reduction efforts. For the sake of women and girls, Canada promotes equal participation of women and men in decisions, and helps women gain more equitable access to, and control of, resources.
Governance—Good governance is key to sustainable development. Improving the mechanisms, processes, and institutions that make governments accountable to citizens, and supporting the ability of individuals to participate in the governance and development of their own societies, can increase the impact of development. Without good governance, most developing countries cannot address the social and economic barriers that undermine poverty reduction. To increase the development impact across its priority areas of work, Canada aims to strengthen the effectiveness of states and their institutions. It also promotes the Canadian values of freedom, democracy, human rights, and the rule of law in its policies and programs.
Environment—The vulnerable, who depend on natural resources for food, shelter, and income, are often the first to suffer from environmental degradation. Canada assesses all its activities for their impact on the environment, as well as potential opportunities arising from the effective management of natural resources. This includes helping manage natural resources and helping people cope with challenging weather.
Ensuring value for money
Canada is modernizing the way it does the business of international development. Our goal is to become more efficient and effective. We aim to make good use of technology, take advantage of partnerships, use streamlined and standardized business processes, and be guided by risk management and quality assurance.
Canada is constantly looking for ways to increase the impact of its investments and provide more value for money by focusing on effectiveness and efficiency. It takes stewardship of Canadian taxpayer dollars seriously and consistently strives to get the most out of every dollar invested in international development.
Effectiveness — Investments focused on results
Although Canada has clear priorities, we must still make hard choices about where and how to invest. Ultimately, this comes down to focusing on the results we want, then finding the most effective and efficient way to achieve them.
Every investment decision Canada makes is guided by key principles for effective assistance:
cooperation—for example, country ownership and coordination with other actors; and
clear and rigorous processes to ensure that Canada invests in the right programs and projects, and that they are well-managed and actually producing results.
Canada comes to these decisions by first asking some basic questions.
Is it the right thing to do—does a program or project address a strong need, and support both Canada's foreign policy and the developing country's own priorities?
Is it the best option—does a program or project have a solid partner in the field that reduces risk?
Is it likely to produce lasting change—can we monitor progress and adjust if needed?
Is it easy to follow the money—can we track our investments and evaluate results?
How Canada knows that...
This demonstrates the process by which Canada determines which investments it makes, and how they are implemented and assessed to ensure they deliver results that maximize achievement and sustainability.
...it is the right investment
1) Policy & Program (Coherence Oversight)
The investment is aligned with Canada's policy priorities, Cabinet decisions, and commitments
The investment supports Canada's priorities, and country, region or institutional strategies
The investment addresses priority needs in the operating context
2) Design (Risk Oversight)
The investment is the best value for money proposition
The investment will be implemented by a solid partner
The investment has built-in controls based on risk
Approving the decision and negotiating the agreement
...the investment will produce the right results
3) Implementation (Operational Oversight)
Canada monitors progress and intervenes as needed
Canada oversees the 'on the ground' development context
Canada builds local capacity to ensure lasting change
4) Assessment (Performance Oversight)
Canada requires progress reports on results and expenditures
Canada and the partner track and verify the performance and expenditures
Canada ensures it can be subject to audits and evaluations
End of Agreement
Efficiency
Canada has taken many steps to modernize its operations, to make its programs more responsive to the needs on the ground and to reduce overhead. These steps include:
Adopting new rules and tools that streamline key business operations—from financial and human resources to information technology management.
Continuing to decentralize operations to the country level. With a majority of its program management teams in the field, Canada is improving coordination, program delivery and responsiveness to partners. Program management teams have been moved to 14 of Canada's 20 international development countries of focus.
Reducing the operating cost of delivering development assistance overhead—from 7.6 percent of the operating budget in 2007–2008 to less than 6 percent in 2011–2012. This means 94 cents of every dollar goes directly to funding development work. The Government of Canada does this by keeping its back office as small as possible while still designing smart development programs, monitoring their results, and managing its operations and funds effectively.
Stewardship
Promoting and defending Canadian values on the world stage begins at home, by demonstrating respect for taxpayer dollars. For Canada, a key part of stewardship is following clear and rigorous processes to ensure that its investments are in the right programs and projects, and that they are well-managed and producing results.
"If it was not for these people who know the law, I would not be in my own home, and I would already be dead."

Maura Ntukamazina regained possession of her property with the help of a legal clinic in Burundi. The clinics, supported by the International Fund for Agricultural Development with Canadian funding, help people gain access to land to grow nutritious food. Maura now feeds her entire family and sends her children to school, with the produce and profits from her farm.
Canada's leadership on maternal health
In September 2010, United Nations Secretary-General Ban Ki-moon announced a Global Strategy for Women's and Children's Health. In light of Canada's leadership on this issue, the Secretary-General named the Right Honourable Prime Minister Stephen Harper as co-chair of the Commission on Information and Accountability for Women's and Children's Health. In September 2011, Prime Minister Harper and his co-chair, President Jakaya Kikwete of the United Republic of Tanzania, released a report that pushed for an increased level of accountability to ensure pledges were tracked and kept, and that more lives of women and children were saved.
"The Commission has developed bold yet practical measures that will help save the lives of mothers and children living in the world's poorest countries. Through our collective efforts, we will ensure tangible progress in achieving our goals, but only if we remain fully committed to making the recommendations in this report a reality."

The Right Honourable Prime Minister Stephen Harper
Increasing access to life-saving vaccinations
Every 20 seconds, a child dies from a disease that could have been prevented by vaccination. Immunization can make a huge difference in the lives of people, especially children. It is an integral part of Canada's health investments in developing countries. Canada supports a number of immunization initiatives, for example, the GAVI Alliance (The Global Alliance for Vaccines and Immunization), which is helping save children's lives by improving access to immunization in the world's poorest countries. Between 2010 and 2011, 37 million children were fully immunized with GAVI support. In 2011, the alliance's efforts helped prevent more than half a million children from dying.
Committed to Accountability and Transparency
Contributing to development requires that countries do more than simply state a desire to help. They must also deliver on their commitments. They have to be accountable. This is as true for those who provide assistance as for those who receive it.
True accountability begins even before promises are made. First, we must understand what is required, define the best way to proceed and identify partners who can help us deliver. Only then can we truly hope to get the most out of our efforts to make a difference in the lives of those who count on Canadian assistance.
Recipients and donors must both be accountable for results and the resources invested in development cooperation. When Canada commits to providing millions of dollars to address hunger and malnutrition in Africa's Sahel region, for example, Canadian taxpayers deserve to know that the money is being put to good use. Similarly, when a developing country receives Canadian support, that country's citizens—the very people who should benefit from our help—should see the outcomes of our contributions.
Canada's commitment to accountability manifests itself in many ways. When it comes to working with partners, accountability means evaluating projects based on merit, and allocating resources based on effectiveness. Being accountable also includes tracking and communicating the results of our investments, and ensuring value for money and the most effective use of every dollar invested along the way.
Our commitment to accountability is also evident through our global leadership.
In 2011-2012, Canada brought greater accountability to the health sector, by championing accountability in global efforts to improve the lives of women and children in developing countries through Prime Minister Harper's co-chairing of the UN Commission on Information and Accountability for Women's and Children's Health.
The Commission was built on key principles of accountability, such as:
fostering national leadership and ownership of results;
strengthening country capacity to monitor and evaluate;
improving transparency of resource flows;
reducing reporting burdens by aligning efforts with country systems; and
strengthening and harmonizing existing international monitoring mechanisms.
The Commission established a set of 11 indicators for the health sector to enable all stakeholders to monitor progress on common goals and outcomes in maternal, newborn and child health. By putting people and results at the core, bringing coherence to country-led priorities, and addressing accountability and transparency, the Commission has become a model for effective international cooperation and an example of how a wide range of stakeholders can work together.
Also in 2011-2012, Canada helped to put accountability for results at the centre of the development agenda. At the Fourth High Level Forum on Aid Effectiveness in Busan, Korea, Canada joined other donors in committing to make long-term sustainable results the focus of development efforts. There, Canada also advocated for reducing the number of outcomes and indicators to a limited number of essential country-owned outcomes for which credible data can be tracked.
This allows international actors to focus efforts on development outcomes and reduces the burden of tracking and measuring large numbers of results.
Transparency
Timely, comprehensive and reliable information about assistance is critical to ensuring accountability—not only to Canadian citizens, but also between developing-country governments and their citizens.
Transparency helps achieve better value for public investments and reduces opportunities for fraud and corruption. Canadians have a right to know how their tax dollars are spent. In 2011-2012 Canada took several steps to improve access to information about its investments in projects delivering results to people in need.
In July 2011, as part of the Government's Open Government Initiative, Canada launched its Open Data portal—a gateway to details and statistics about the impact of Canada's assistance.
In September 2011, Canada also joined a global initiative—the Open Government Partnership—to promote greater transparency, empower citizens, and harness new technologies to provide more and better information.
In November 2011, Canada joined the International Aid Transparency Initiative, which encourages donors to use common formats to make assistance spending more easily understood. In addition to giving citizens easier access to information, the initiative will help donors, partner countries, and civil society organizations compare information and results with other participating countries and organizations. Ultimately, that will help improve coordination, reduce duplication, and enhance overall results.
This Development for Results report is another way that the Government of Canada—through the Canadian International Development Agency and after June 2013, through the Department of Foreign Affairs, Trade and Development—stays accountable to Canadians. This report is complemented by several others on international development produced annually, including the Departmental Performance Report and the Report on the Government of Canada's Official Development Assistance produced by the Canadian International Development Agency and after June 2013 by the Department of Foreign Affairs, Trade and Development.
Canada's development assistance program at your fingertips
Canada-funded projects can be found on the Project Browser on DFATD's website. Through basic or advanced searches, users can identify projects by region, country, partner, program, status, sector and number. This tool supports the Government's overall commitment to transparency, as well as Canada's Open Government Initiative.
Helping Provide Access to Safe and Nutritious Food
These are selected highlights of the food security results Canada achieved with country partners. For more details, see the country reports.
Farmers whose crops have failed; city dwellers who cannot afford to buy food; men and women who lack energy to work; people whose food lacks essential nutrients; children who cannot concentrate in school: these are just some of the faces of the 870 million people around the world who are hungry.
Through its Food Security Strategy, Canada focuses Canadian support on three key areas:
sustainable agricultural development;
food assistance and nutrition; and
research and development.
In 2011-2012, Canada helped meet urgent needs, by helping those affected by drought or famine, as well as long-term needs, by increasing small farmers' productivity and access to markets. Canada also invested in research to make crops more nutritious and more resilient.
Hot meals for hungry minds, around the world...
Diet and nutrition play a huge role in a child's physical and intellectual development but many children lack the food needed to nourish their bodies and minds. With support from Canada, other donors and partner countries themselves, the World Food Programme provides school children with a hot meal or snack fortified with micronutrients. Not only does this help hungry children concentrate on their studies, but it also encourages school attendance and ultimately helps children contribute more to society as they grow older.
...and in Haiti
In Haiti, already the poorest country in the Americas even before the 2010 earthquake, school meals have become a lifeline. As of September 2011, Canada's support provided a hot daily meal to 400,000 primary school pupils—a total of more than 14 million meals. In addition to reducing hunger and undernutrition, the program stimulated agriculture since it bought close to 25 percent of rice and corn for the meals from local farmers.
Food-for-work plants seeds for the future
In Ethiopia, Canada supports a national safety-net program that provides food, cash, or a combination of both to help people survive lean times. In return, households take part in activities such as building roads, schools, and clinics.
The massive drought in the Horn of Africa in 2011 certainly created food shortages in Ethiopia but the country's food-for-work program helped prevent a full-blown crisis. All told, Canada's investment helped provide food to 7.6 million people whose hard work then built 74,323 km of embankments to prevent erosion, rehabilitate 60,529 hectares of land, and construct 3,114 water projects.
Spotlight on hidden hunger
One in three people around the world suffers from hidden hunger—the chronic lack of essential vitamins and minerals like vitamin A, iodine, zinc, iron and folic acid. Hidden hunger can cause mental impairment and poor health—leading to a loss of productivity, decreased quality of life, or even death. For example, in 2011 approximately 40 million infants were born without the protection that iodine offers the growing brain, putting them at risk of impaired mental development.
With support from Canada, the Ottawa-based Micronutrient Initiative (MI) has become a global leader in advancing solutions to hidden hunger. These solutions may include a variety of different micronutrient interventions, including supplements and fortified staple foods, depending on the local needs and context.
For example, MI works in countries that have a high incidence of child undernutrition to deliver multiple-micronutrient powders, originally developed by researchers at the Hospital for Sick Children in Toronto. The powders—delivered in packages like sugar sachets—contain vitamins and minerals essential to optimal child health and development. These powders are added to the food of young children—especially children under two—to improve the food's nutritional content.
Since the earthquake in Haiti, through Canadian support, the Micronutrient Initiative has worked with the World Food Programme and UNICEF to ensure consistent product packaging and messaging, allowing the organization to provide three million sachets to approximately 50,000 children under five in earthquake-affected areas. Before the earthquake struck, MI was already active in Haiti, and with the support of Canada delivered impressive results through both the public and private health care systems. Between 2008 and 2009 MI provided 3.5 million sachets of micronutrient powders to approximately 60,000 children aged 6 to 24 months in Haiti's north and northeast departments.
In Guatemala, Micronutrient Initiative's demonstration of the effectiveness of micronutrient powders led to the adoption of the product in the country's own programs. From 2007 to 2009 the Micronutrient Initiative delivered 13.5 million sachets (called Chispitas in Guatemala) to reach 210,000 children under five in the department of Alta Verapaz. Follow-up surveys in the region demonstrated that 84 percent of children consumed the recommended sachets—a very high adherence rate. Based on this success, in 2009 the Government of Guatemala began using Chispitas in a social safety net program which today targets all children under 5 across the country. And in 2012, the government also added micronutrient powders in theirHambre Cero (Zero Hunger) program, providing the sachets to children through the public health system.
"I know my grandson would have died had I not brought him to you. And now he is going to be my eyes when I grow old. Thank you very much for saving my grandson."

A Kenyan grandmother speaking about her grandson Juma, who was suffering from severe malnutrition and was near death when he arrived at a therapeutic feeding centre run by Tearfund. Tearfund is an initiative of the Canadian Foodgrains Bank and its partners which, with Canada's support, provides live-saving nutritious food to thousands of vulnerable people in Kenya.
Fatter sheep, bigger profits
Through a Canada-funded project in Ethiopia, tens of thousands of farmers are accessing credit and training that are improving the productivity of their livestock and crops, thus transforming their lives.
In Goma, one of 10 Ethiopian districts benefiting from the project, the focus is on improving so-called value chains—all the steps that link what farmers produce to market. Many Goma farmers wanted to fatten their sheep, for example, but didn't have the knowledge or skills.
In 2008, the International Livestock Research Institute trained 120 farmers like Misku Abafaris to feed their sheep protein-rich supplements. A local institution provided microloans, enabling farmers to buy more sheep, supplements, and medicine on credit. Misku repaid her US$115 loan in three months, selling her fattened sheep for a US$90 profit—a tidy sum in one of the world's poorest countries.
"With the profits from my sheep, I've been able to buy a Boran heifer, which will yield much more than our local breed of cow," says Misku. "And last year, when we didn't get a coffee harvest, we still made enough money from the sheep to pay all our household expenses." What's more, profits from the sheep-fattening business paid for her eldest daughter to live and study in a nearby town.
The project, which winds up in 2012, has achieved impressive results throughout the country. Between 2008 and 2010, for example, the number of bean seed farmers increased from 64 households to 1,032, and the average yield doubled in that time to 1.6 tons per hectare. A reliable supply of essentials such as seeds and fertilizer helped farmers to more than quadruple onion production in the target districts between 2005 and 2011. And between 2005 and 2010, the amount of animal feed produced locally grew from 95 hectares to 9,570 hectares, benefiting more than 17,000 households.
"With the profits I've made from the sheep, we've built an extension to our house and bought a high-yielding Boran cow, an indigenous beef breed, suited to the Ethiopian climate. I'm now earning as much money in three months as I used to make in a year from the sale of coffee beans."

Suchare Abamaliky, who has benefited from a sheep-fattening project in Ethiopia funded by Canada
"I am very grateful for the help that they have given us. I have seen how he has grown and gotten fatter, now that I receive this food."

Fidelia David, speaking about the improvements she sees in her son Osman, since she began to receive food assistance and health services through a Canada-funded project to improve nutrition for Honduran mothers and children.
Securing the Future of Children and Youth
These are selected highlights of the results for children and youth Canada achieved with country partners. For more details, see the country reports.
Children born in developing countries are no different than children born in Canada. All children should come into the world with an equal opportunity to a safe and healthy childhood.
When children are sick, there should be no doubt that basic medical care will be available for them. When they are hungry, there should be no difficulty in finding them nutritious food. Every child should have an opportunity to go to school, to learn, and to do so in an environment where girls and boys are safe and treated equally.
In a world where nearly half of the population, or roughly 3.4 billion people, are under the age of 25—with 90 percent of them living in developing countries—children and youth must figure prominently in our international development efforts.
In the developing world, poor water quality, undernutrition, and preventable diseases make children 12 times more likely to die before they reach the age of five than children in developed countries like Canada.
To address these challenges, the Government of Canada focuses its core development priorities for children and youth on three key areas:
child survival, including maternal health;
access to a quality education; and
ensuring safe and secure futures for children and youth.
Children and the opportunity to learn
With good health and a quality education, children in the developing world could make huge contributions in the fight against poverty in their communities. They are a critically important piece of the development puzzle. Although there has been progress, some 61 million children—53 percent of them girls—still do not attend school.
In 2011–2012, Canada supported global health and education initiatives of national governments as well as innovative programs developed by Canadian non-governmental partners.
Canada is doing its share to help achieve universal primary education worldwide. With support from Canada and other donor countries, the Global Partnership for Education has helped enrol 19 million more children in schools, supported the construction of more than 30,000 classrooms, and trained more than 337,000 teachers.
Kids back in school equal hope for the future
Somehow, the Villeneuve Demontreuil school in Haiti survived the violent earthquake. The small grey stone building in the Jacmel countryside managed to stay upright. Numerous obstacles, however, prevented it from reopening.
First, the community was still traumatized by the devastating earthquake of January 2010. Without jobs or income since the disaster, parents were no longer able to pay the yearly US$30 tuition for their children.
Parents needed financial support if the school was to reopen, and the children and teachers, many still suffering from shock, needed counselling.
Given the situation and the need to help Haitians get back on their feet as soon as possible, Canada quickly realigned an existing program to achieve immediate and concrete results.
This was the start of the initiative to support 15 schools in the commune of Jacmel, in southeast Haiti. The Haitian agency responsible for the project, Réseau Sud-est de défense des droits humains, created a committee of parents eager to help organize the reopening of the schools. Canada supported the project, funded tuition for 1,122 pupils and purchased school furnishings such as benches, tables, blackboards, lockers and teaching supplies.
In April 2010, three months after the earthquake, children in the commune of Jacmel headed back to school, proudly outfitted in their new uniforms. To make the return to school easier, some 2,055 pupils received support while 56 teachers were given training in managing earthquake-related trauma. Through play—skits, films, physical activity—the teachers helped the anxious children recover from their traumatic experiences.
"My family and I are grateful to BRAC for giving me the incredible opportunity to fulfil my childhood dream of becoming a doctor."

Afsana Akhter, who attended a Canadian-supported BRAC school in Bangladesh

BRAC is an international development organization, which started out as a limited relief operation in 1972 in a remote village in Bangladesh under the name Bangladesh Rural Advancement Committee. BRAC works by using communities' own human and material resources, creating lasting change that gives people the chance to take control of their own lives.
A better education in Senegal
Primary school enrolment in Senegal is low by sub-Saharan African standards. The Senegalese government struggles to finance the public school system, prompting wealthier families to enrol their children in better-equipped private schools. The public system needs to be strengthened so that all children can benefit from a quality education.
Canada is the lead donor in Senegal's education sector, supporting a variety of programs to strengthen the quality of teaching and ensure the school environment is conducive to learning. In collaboration with UNICEF, for example, Canada supported 230 child-friendly schools, which provide healthy, protective, inclusive, and gender-sensitive learning environments for children and young people. By September 2011, with support from Canada, UNICEF had also delivered services to 36,300 students at 370 schools that included separate washrooms for girls and boys, access to drinking water, and vitamin A supplements.
In another project, Canada's contribution helped improve teaching conditions at 2,000 Senegalese public schools by providing educational toolkits. Teachers now have 80,000 reference manuals and more than 3,000 instruction packages containing geometry sets, as well as course preparation materials. In addition, nearly 30,000 students are now able to work at tables.
Access to better education in Tanzanian schools
In 2000, Canada began collaborating with other donors to work with the Government of Tanzania on a national program for the delivery of universal primary education.
By 2011, the proportion of school-aged children enrolled in primary school rose from 65 percent to 94—an incredible 45-percent improvement. Canada played a lead role in achieving these results.
A good education—in Tanzania like anywhere else—can be a springboard to a world of opportunities, opening doors to a stable, productive, and fulfilling future. Educated children in Tanzania are far more likely to contribute to the country's economy, using the skills and knowledge they acquire in school to become the next generation of scientists, engineers, lawyers, health workers, teachers, public servants.
But simply going to school is not enough. For children to truly benefit from the time they spend in the classroom, they must receive high quality education.
In Tanzania, Canada's support for the government's plans and priorities is helping to ensure that children are learning enough in school to pursue education at higher levels.
Canada also works with Canadian non-governmental organizations that specialize in education. For example CODE—the Canadian Organization for Development through Education —has helped teachers in Tanzania improve student performance in 141 schools, increasing pass rates in end-of-primary school exams from 36 percent in 2002 to 80 percent in 2010, compared to 50 percent in non-program schools.
Learning in a dangerous time
"After my father was killed, we fled our farm to the city with my mother," says Margarita (not her real name), a 10-year-old girl living on the outskirts of Bogotá, Colombia. "After two years here, I am glad to go to school again and make new friends. I study hard and my teachers are helping me to have new dreams."
Millions of children in Colombia do not attend school because they are too poor or have been affected by armed conflict. About 1.6 million children and young people are "internally displaced," lacking resources or documents to enter school. Many others drop out, frustrated by poorly trained teachers or irrelevant courses. Without education or jobs, young people run a higher risk of being recruited into the drug trade or armed conflict.
Margarita attends school again with help from a project managed by Save the Children Canada—one of several Canadian-funded education programs in Colombia that target vulnerable youth. Save the Children's project helped create 2,800 spaces in schools for displaced children, trained teachers to deal with traumatized children, and developed new learning materials that speak to children who have lived through armed conflict in that country.
Canada also supported UNICEF's work in Colombia, which helps promote activities for children and young people outside of school. UNICEF also worked with local governments to protect the rights of children by identifying children at risk of being lured into the commercial sex trade. Parents were educated about these issues. All told, through UNICEF, Canada helped protect more than 16,000 children and youth from exploitation as child soldiers or sex workers.
Building Prosperity
Sustainable economic growth
These are selected highlights of the sustainable economic growth results Canada achieved with country partners. For more details, see the country reports.
Stimulating sustainable economic growth
is the most effective way to create prosperity and reduce poverty.
Decades of development in Africa, Asia and Latin America have shown that a dynamic economy is the best way to help people lift themselves out of poverty. Countries like Brazil and South Korea, for example, no longer count on development assistance. They are examples of countries that seized economic opportunities and made the most of them.
Prosperity, however, depends on a sound economic framework, where rules and regulations are fair, known to all, and applied for the benefit of the economy as a whole. Prosperity also comes when developing countries have the established market conditions to enable businesses to grow and to create lasting economic opportunities for their citizens, including women, youth and the most vulnerable.
The rewards of this prosperity are clear. Greater tax revenues help governments to invest in critical infrastructure and meet their citizens' basic needs. Private investment and entrepreneurship can flourish, creating new and decent jobs. Producing workers with the right skills means that these jobs get filled. Merchants are better equipped to grow their businesses and earn the money needed not just to survive but to thrive. With a stable job and decent income, a parent can provide children with the necessities of life.
For these reasons, Canada's Sustainable Economic Growth Strategy focuses on three paths: building economic foundations; growing businesses; and investing in people.
By focusing on these paths, Canada is helping developing countries create an enabling environment for more effective laws, regulations and public financial management systems at all levels of government, so that businesses, including micro, small and medium-size enterprises, can grow. Additionally, this work is helping citizens to access the training, resources, and loans they need to participate in — and benefit from — sustainable economic growth. Across all of this work, Canada places a particular focus on women and youth.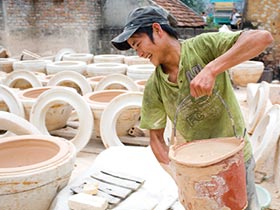 Building prosperity for communities in Peru
In Latin America, Peru is a key partner for Canada in the promotion of democracy, security and prosperity. Its economy has been among the best performing in the region in recent years, building on significant natural resources potential, strong commodity prices and sound macroeconomic management. However, despite its economic growth, income inequality persists. Some 1.5 million individuals live on less than US$1.25/day. Women, children, and Indigenous people living in rural areas and the highlands are the most vulnerable.
For these reasons, Canada is committed to supporting sustainable economic growth in Peru. Canada is helping to improve laws and regulations, and build the capacity of governments to manage natural resources more responsibly, so that economic growth is sustainable and benefits those that need it the most. This includes efforts to ensure that poor and rural communities in regions where the natural resources sector operates benefit more from increased public revenues and improved services. For example, Canada is working to help Peru's local governments use the royalties they receive from the mining sector more efficiently.
Canada's approach in Peru also includes creating opportunities for greater and better collaboration among public, private and community actors so that the benefits from economic growth can be as widely shared as possible. For example, Canada supports skills for employment programs that help vulnerable populations participate more fully in economic opportunities by providing market-demand training.
Canadian colleges share technical expertise
A growing economy needs trained workers, but often the education system is unable to provide enough graduates to meet the demand. Working through the Association of Canadian Community Colleges , Canada is helping experts in Canadian colleges share their expertise with technical schools in Tanzania, Mozambique, and Senegal. Since 2008, the Education for Employment program has developed 46 technical and professional training programs and 20 entrepreneurial modules, and trained 667 trainers and 105 academic administrators.
To support the booming construction industry in Tanzania, two civil engineering professors from Cambrian College in Sudbury, Ontario—Jeff Walker and Dave Willcock—spent a month in Moshi at the Vocational Educational Training Authority to help develop curriculum. Meanwhile, mining professor Kate Bruce spent two weeks at the Dar es Salaam Institute of Technology to advise on curriculum, share teaching methods, and help develop a program advisory committee that involves local business.
"The school is on the frontier of producing qualified people who will be involved in recovering their countries' mineral resources," says Professor Kate Bruce.
Tran Thi Hien, who owns a two-star, 22-room hotel near famous Ha Long Bay, in Vietnam, also benefited from a business course at the office.

"I learned how to develop a business plan and apply for a bank loan. I also acquired administrative tools to better manage my day-to-day activities. My employees have social insurance and health insurance. I have learned that a good work environment brings prosperity."

Armed with her new knowledge, she then encouraged her employees to take English courses. This improved their ability to serve the hotel's guests, who come mainly from Australia and Europe.
World leader in natural resource governance
The natural resources sector is an increasingly important driver of sustainable economic growth, creating thousands of jobs around the world and providing governments with revenue to deliver essential services to their citizens.
As a world leader in the extractive sector, Canada is helping partner countries maximize the development potential of their natural resources by helping them leverage public-private expertise through natural resource governance initiatives.
Additionally, Canadian extractive firms are increasingly interested in supporting sustainable development in the developing countries in which they work. For example, Canada is running three innovative pilot projects that leverage private sector resources for poverty reduction in Burkina Faso, Ghana, and Peru. By building partnerships with civil society organizations and Canadian mining companies Canada is providing much-needed job training, so that people can have access to higher paying local jobs.
Canada also helps developing countries manage their extractive sectors transparently and responsibly. Canada is a leading donor to two international projects—the Extractive Industries Transparency Initiative (EITI) and the Extractive Industries Technical Advisory Facility (EI-TAF), managed by the World Bank. They are designed to help developing countries manage the development of their natural resources by providing them with tools, support and guidelines, as well as ensuring transparency between government and companies, and internationally.
Saving the Lives of Mothers and Children
These are selected highlights of the results for mothers, newborns and children that Canada achieved with country partners. For more details, see the country reports.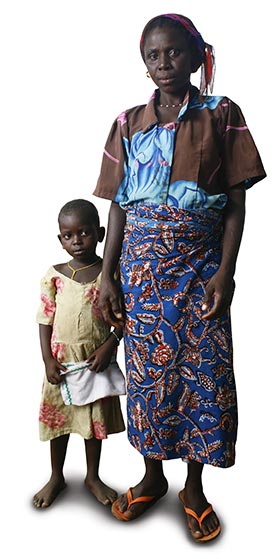 Giving birth carries a grave risk of death for women, especially when they lack adequate medical care during pregnancy or birth, particularly if they are in poor health or undernourished. While maternal mortality around the world dropped by nearly half between 1990 and 2010, every day some 800 women still die from preventable causes related to pregnancy and childbirth. Almost all, 99 percent, of those deaths take place in developing countries.
In June 2010, at the G-8 Summit in Canada, Prime Minister Stephen Harper rallied world leaders around the Muskoka Initiative—an integrated approach to mobilize global action to reduce maternal and infant mortality, and improve the health of the mothers and children most in need around the world. Through the Muskoka Initiative, Canada provided substantial support to partner countries, Canadian organizations, and key global organizations to scale up maternal, newborn and child health programming.
Through the Muskoka Initiative Partnership Program, Canada has supported the efforts of 28 Canadian civil society organizations in their work with local partners to reduce maternal, newborn and child mortality in developing countries.
Canadian organizations are working to reduce maternal, newborn and child mortality in developing countries by taking an integrated and comprehensive approach that includes the following: addressing the health needs of more than 70,000 underserved women and children in Cambodia; increasing access to nutritious food and essential vaccinations for more than 45,000 children under the age of five in Ethiopia; and providing preventative and critical care training to 120 health centre staff in Uganda.
In addition, the Canadian Network for Maternal, Newborn and Child Health and its more than 60 Canadian organizations are working to improve maternal, newborn and child health in developing countries. Together they are working to increase the effectiveness of their contribution to maternal, newborn and child health by exchanging knowledge, identifying strategies, implementing joint reporting processes, sharing resources, and improving overall delivery of their programs and projects in developing countries.
By 2011–2012, some 51 projects had started under the Muskoka Initiative in three key areas: health systems strengthening, addressing major diseases, and nutrition.
Here are some highlights of results achieved during the year:
In Haiti, 330,000 pregnant women received obstetric care from skilled health workers, while in the new country of South Sudan, 3,000 women delivered their babies safely with the help of newly trained medical staff, nearly double the number of safe deliveries from the year before.
In developing countries, four conditions—pneumonia, diarrhea, malaria, and measles—kill 4.9 million children every year, which represents about half of all childhood deaths. In many cases, vaccinations could help prevent these deaths. Under the Muskoka Initiative, Canada is addressing this need:
in Mali, 92 percent of children under the age of one received essential immunization;
in Bangladesh, some 1.2 million children were inoculated against polio and measles; and
in Mozambique, as part of a national campaign, approximately 4 million children were vaccinated against measles and provided with vitamin A supplements to help prevent childhood blindness.
Undernutrition is the underlying cause of one third of all child deaths in developing countries. Chronic lack of essential vitamins and minerals creates a "hidden hunger" that can impair a child's physical and intellectual development. Each year, two million children may die because they lack vitamin A, zinc, or other nutrients. Canada's support helps more than 200 million children under five annually receive nutritional supplements needed to stay healthy. Additional support through the Muskoka Initiative has expanded nutritional services to pregnant women to improve maternal and newborn health. In Ethiopia, for example, 1.5 million children under five in 100 food-insecure districts received vitamin A supplements and deworming tablets twice a year.
Results achieved
Through the Sick Kids Global Child Health Program, Sick Kids International and local partners in Ghana established the first pediatric nursing programming in West Africa. They are training the country's very first pediatric nurse specialists. Launched in May 2011, the Pediatric Nurse Training Programme trained nearly 40 pediatric nursing specialists from every district in the country in its first year. Another 50 are being trained now. These nurses will return to their districts to improve care for sick children.
"I am almost nine months pregnant, and during my pregnancy, I have never before been to any health facility for advice and support (like that at the Kandahar Maternity Waiting Home). Our nearest clinic was attacked and burnt around one year ago and now it is used as a military place."

Palwasha, a 19-year old Afghan woman, speaking about the Kandahar Maternity Waiting Home built by UNICEF and Canada. The home is next door to the Mirwais Hospital—also supported by Canada—where Palwasha and other pregnant Afghan women receive the health care they need.
When disaster strikes, Canada responds
These are selected highlights of the humanitarian assistance results Canada achieved with country partners. For more details, see the country reports.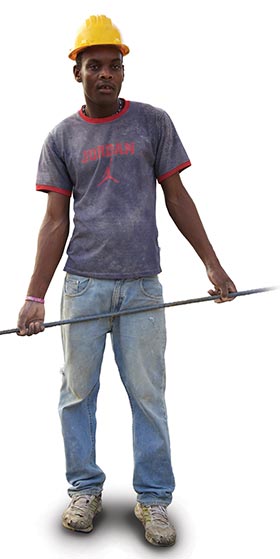 Natural disasters often occur without warning. In a few hours, or even a split second, years of hard work can vanish, leaving only devastation behind. Those with the fewest resources are typically the most vulnerable and the least resilient when faced with crisis or disasters.
In the face of humanitarian crisis across the globe, Canada stands ready to help.
In 2011–2012, Canada responded to 45 natural disasters. While the drought in East Africa garnered most of the world's attention, Canada also provided humanitarian assistance after flooding in Cambodia and Thailand, and an earthquake in Turkey. After tropical storm Washi struck the Philippines, help from Canadians got safe water, shelter and food to 600,000 people, meeting their immediate needs. In response to flooding in Central America that affected two million people, leaving many homeless, Canada helped supply food, clean drinking water, sanitation, hygiene products, and emergency health care to more than 400,000 people in El Salvador, Guatemala, Honduras, and Nicaragua, where the floods hit hardest. At the same time, Canada supported activities designed to kick-start lost livelihoods and help get the people affected by the floods back on their feet.
Some disasters, however, are months in the making. Wherever possible, Canada tries to stay ahead of the curve, offering assistance before concerns become crisis or emergencies. For example, Canada was one of the first countries to respond to growing concerns of a food and nutrition crisis in the Sahel region of West Africa that affected Mali, Niger, Burkina Faso, Chad, Mauritania, Senegal, the Gambia, and northern Cameroon.
The signs of trouble in the Sahel region were clear. It was estimated that 18.7 million people in the region were at risk of hunger, because of drought, poor harvests, and soaring food prices. More than one million children under the age of five were at risk of dying from severe acute undernutrition. Insecurity and conflict in the region, which forced people to flee their homes, made the situation worse.
In February 2012, Canada took action, providing substantial support to humanitarian partners to address vital food and nutrition needs in the Sahel region. Canada's support for the World Food Programme helped it provide food and nutrition assistance to more than 6 million people in the region; meanwhile UNICEF and its partners were able to treat some 850,000 children suffering from severe acute undernutrition. Throughout the year, Canada carefully monitored the situation.
A compassionate response to drought in East Africa
In the face of the worst drought to hit East Africa in 60 years, which struck the region in the summer of 2011, Canada helped meet the needs of those affected by the crisis. For instance, with Canada's support, the World Food Programme provided emergency food assistance to more than 11 million drought-affected people across the Horn of Africa. Working with UNICEF, Canada helped to provide treatment for 344,000 acutely malnourished children in Somalia, Kenya, Ethiopia, and Djibouti, and safe water to 2.9 million people in Somalia and Kenya. Canadian non-governmental organizations also played a key role in the response. All told, our partners delivered vitally needed assistance to more than 13 million people who were displaced or otherwise affected by the drought, providing food, water and sanitation, health care, nutritional support, shelter and protection.
Canadians played their part. Through the East Africa Drought Relief Fund, Canada matched dollar-for-dollar the generous contributions that Canadians made to registered charities responding to the crisis. By the end of the matching period, Canadians had donated more than $70 million to help relief efforts.
Humanitarian assistance in Haiti
Haiti has endured more than its fair share of natural disasters. In 2010, just as the country was recovering from the impact of several hurricanes the year before, a powerful earthquake struck the capital of Port-au-Prince and neighbouring regions. Some 230,000 people were killed and another 1.5 million displaced.
Canadian partner groups and other donors provided humanitarian assistance to the disaster-affected population, in particular to the hundreds of thousands of internally displaced persons living in camps.
In 2011-2012, Canada's humanitarian assistance in Haiti helped to:
provide 8,610 displaced people with emergency shelter;
distribute 4,285 non-food relief items to internally displaced persons;
clear debris from 53 neighbourhoods in

Léogâne

;
increase access to basic services for more than 15,644 people in 11 camps for internally displaced persons;
increase access to potable water for 2,500 people; and
provide emergency health and nutrition services to more than 103,000 displaced mothers and children.
Country Reports
As part of its Aid Effectiveness Agenda, Canada focuses 80 percent of its bilateral aid on 20 countries of focus. The Government of Canada chose those countries based on their needs and their capacity to benefit from assistance, in alignment with Canada's foreign policy priorities.
These reports present a summary of the situation in each country and highlight some of the achievements made possible by Canada's assistance.
Each report contains basic demographic and development information:
Population
Portion of population living on less than US$1.25 per day
Gross national income per capita at purchasing power parity
All of the figures used come from the Human Development Report 2013, produced by the United Nations Development Programme (UNDP).
Each report also includes the total sum in Canadian dollars that Canada invested in bilateral development assistance in 2011-2012—that is, assistance directly to each single country. This may not include work in each country by Canada's multilateral and global partners.
All other figures are reported in 2005 US dollars. This allows for accurate comparisons year after year, by using a constant value which is unaffected by changes in exchange rates or value.
The Human Development Index (HDI) is a way of measuring development by combining indicators of life expectancy, educational attainment, and income. The Index provides a single figure, creating a frame of reference on each country's level of development. It was developed by UNDP for its annual Human Development Report. By comparing the results for countries it is possible to rank them among the 187 nations in the report, with 1 being the highest and 187 the lowest.
These are some of the results Canada achieved with country partners.
Date Modified: