Minister Baird Attends Business Round Table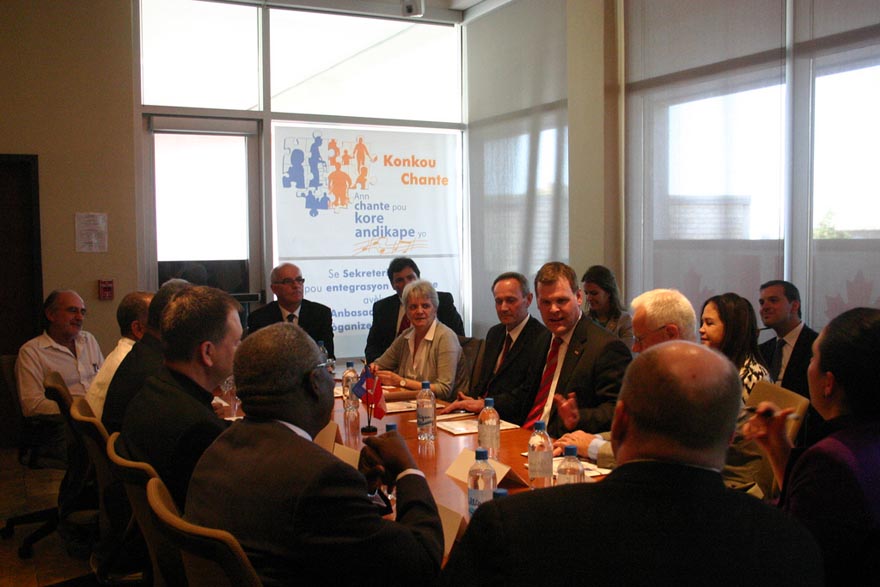 January 16, 2011 - Port-au-Prince, Haiti - Foreign Affairs Minister John Baird and MPs from an all-party Canadian delegation to Haiti meet with Canadian business leaders in Port-au-Prince on Monday January 16, 2012. The group discussed the reconstruction efforts in Haiti as well as economic development in the region and how Canadian companies can play a larger role in these efforts.
The Parliamentary delegation accompanying Minister Baird included Parliamentary Secretary Bob Dechert, NDP Foreign Affairs Critic Hélène Laverdière, and Liberal Foreign Affairs Critic Dominic LeBlanc.
Related Links
Date Modified: