Minister Baird Addresses the Herzliya Conference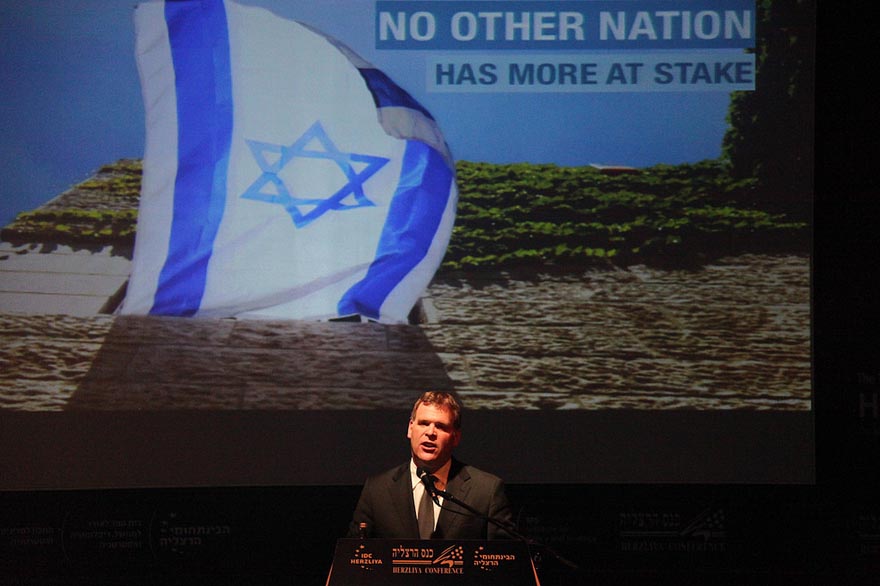 January 30, 2012 - Herzliya, Israel - Foreign Affairs Minister John Baird delivered a keynote address today at the Interdisciplinary Center in Herzliya.
"The state of Israel embodies principles that Canada values and respects. It is a beacon of light in a region that craves freedom, democracy, human rights and the rule of law.
"Canada upholds Israel's right to exist—as a Jewish state—in peace and security. On this point, there is no space for moral ambivalence. We are compelled as a country of free citizens to speak clearly. We have the right and therefore the obligation to speak out and to act. Canada will not accept that, or stay silent while, the Jewish state is attacked for defending its territory or its people. We uphold Israel's fundamental right to defend innocent civilians against acts of terrorism.
"The unifying factor in the uprisings that have crested across the Arab World is a popular despair about a lack of jobs, hope and opportunity. Such sentiments are natural, yet such uprisings are, by their nature, unpredictable and tough to corral once unleashed. By returning to negotiations for a lasting peace, by resisting temptations to apply preconditions to talks, and by avoiding measures that would seek to prejudge the outcome of the talks, the Palestinian leadership could immediately take steps toward a more measured, stable transition to statehood.
"Working together, we strengthen and affirm these important principles in word and deed. And we declare our choice to use our freedoms and shared humanity for good, not evil."
For the full text of Minister Baird's speech, please visit Address by Minister Baird at 12th Annual Herzliya Conference.
Related Links
Date Modified: