Minister Baird Participates in Round Table on Iran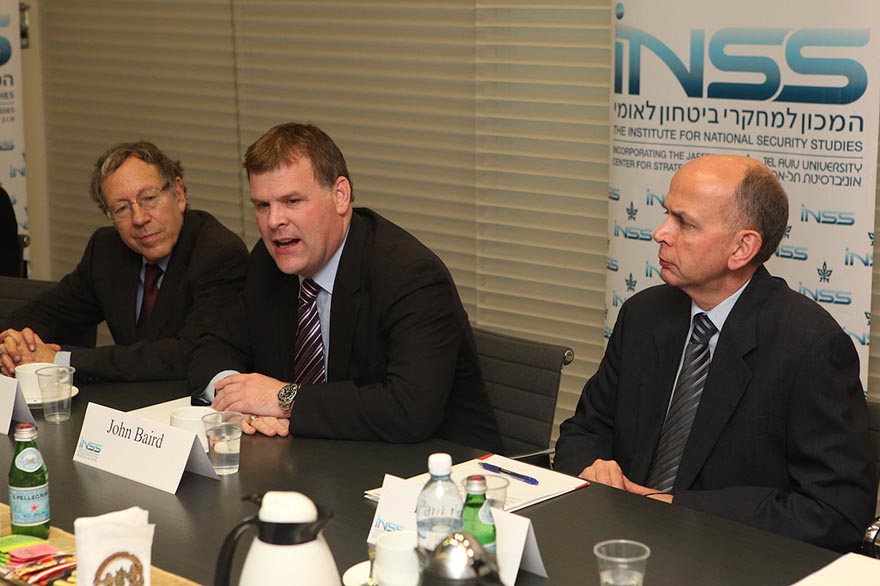 January 31, 2012 - Tel Aviv - Foreign Affairs Minister John Baird today participated in a round table to discuss the situation in Iran. Organized by the Israeli Institute for National Security Studies, the round table included a wide range of experts.
"Canada has implemented all UN sanctions against Iran and recently imposed additional sanctions, in coordination with our allies, to target the Iranian authorities' ability to fund their nuclear activities," said Minister Baird. "We have stopped virtually all financial transactions with Iran, including with its Central Bank.
"Iran's current leaders regularly turn a blind eye to their international human rights obligations and obfuscate their nuclear activities by blocking international attempts to verify the country's claims.
"Canada will continue to work with the growing list of like-minded countries to limit Iran's ability to further undercut global peace, prosperity and stability."
Baird said that Canada's sanctions against Iran are among the toughest in the world.
Related Link
Date Modified: