Baird Pays Respects to Fallen Canadian Soldiers Who Fought in Battle of Hong Kong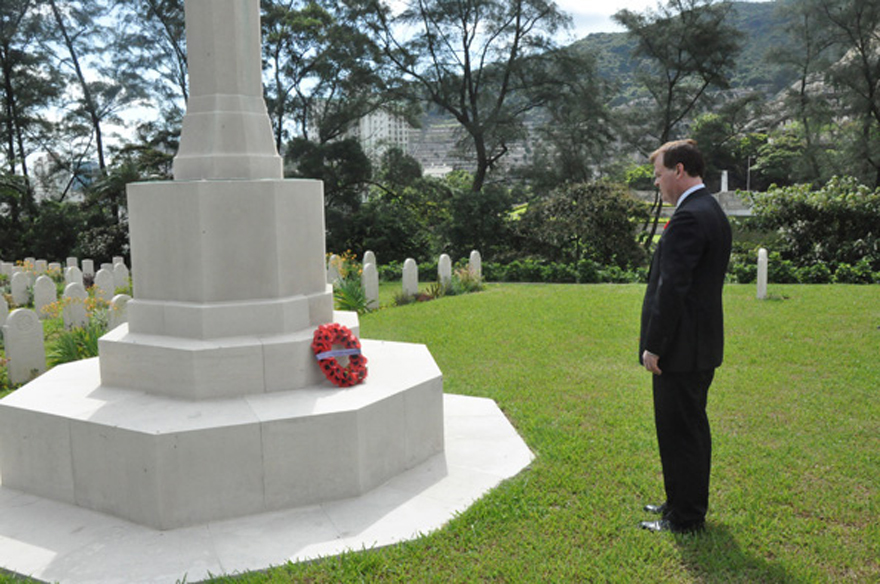 July 10, 2012 - Hong Kong - Foreign Affairs Minister John Baird visits the Sai Wan War Cemetery to lay a wreath and pay respects to the fallen Canadian soldiers who fought in Hong Kong during World War II.
A total of 1,975 Canadian soldiers from the Royal Rifles of Canada and Winnipeg Grenadiers fought intensely to defend Hong Kong in December 1941. The Sai Wan War Cemetery honours the soldiers who fell in the defence of the city. Over 550 Canadian soldiers are buried at the cemetery or have their names engraved on the memorial wall, including 107 who are unidentified.
"It is an honour and privilege to pay tribute to these brave soldiers," said Baird. "Many of the freedoms we enjoy today we owe to them and their sacrifice."
This visit is part of Baird's Southeast Asia tour aimed at enhancing bilateral relations and advancing Canada's prosperity agenda.
Date Modified: