Minister Baird Addresses Key Business Associations in Manila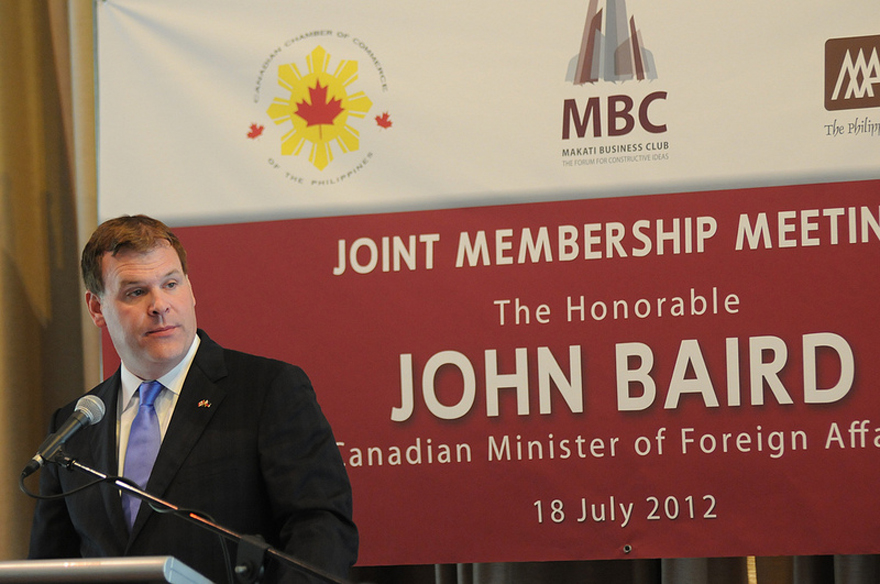 July 18, 2012 - Manila, Philippines - Foreign Affairs Minister John Baird spoke today at a joint session of key business associations in Manila. The Government of Canada is pleased that Canadian companies are active in the Philippine economy in a wide array of areas, including business process outsourcing, mining and clean technologies.
The Philippines is a key trading partner for Canada in the Association of Southeast Asian Nations (ASEAN) region. In 2011, bilateral trade reached $1.5 billion, consisting primarily of Canadian imports of electrical machinery, scientific and precision instruments, machinery, knit apparel and rubber from the Philippines, and Canadian exports of mineral ores, meat, cereals, fertilizers and wood to that country.
Baird is in the Philippines as part of his Southeast Asia tour, which aims to enhance bilateral relations and advance Canada's prosperity agenda.
Related link
Date Modified: