Baird Welcomes Jordanian Counterpart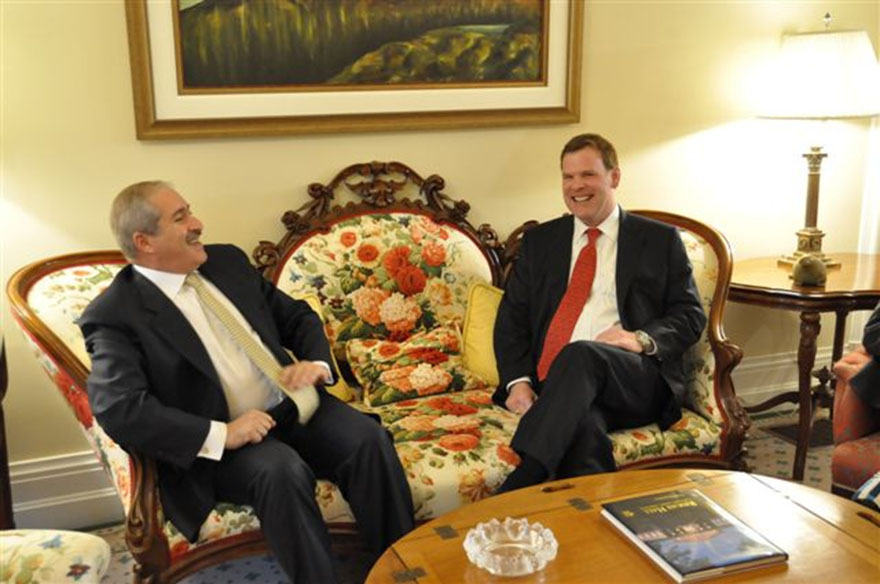 September 21, 2012 - Ottawa - Foreign Affairs Minister John Baird (right) meets with Nasser Judeh, Jordan's Minister of Foreign Affairs, in Ottawa.
The two ministers discussed in detail the security situations in Lebanon, Syria and the broader region. Jordan is a trusted partner in Middle East affairs, and has welcomed tens of thousands of war-weary Syrian refugees.
In August, ministers Baird and Judeh visited Camp Zaatari on the Jordan-Syria border to witness first-hand the immense needs of the families there. More than 2 million Syrians have been displaced by the civil war ravaging their homeland. More than 30,000 are being housed temporarily at Camp Zaatari.
Minister Baird has said that Canada stands ready to consider other requests from Jordan to help the country deal with the considerable humanitarian pressures posed by the steady flow of refugees. Canada continues to work with international partners like Jordan to pursue all diplomatic means to resolve the Syrian crisis.
Earlier in the day, Minister Judeh joined the Honourable Ed Fast, Minister of International Trade and Minister for the Asia-Pacific Gateway, for an event marking the coming into force of the Canada-Jordan Free Trade Agreement.
Date Modified: