Baird Addresses United Nations General Assembly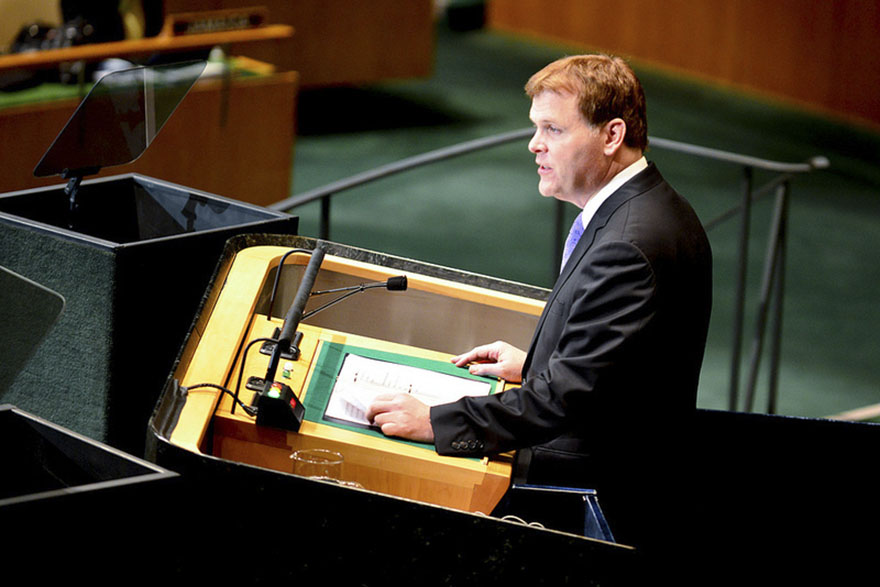 October 1, 2012 - New York City - Foreign Affairs Minister John Baird delivers Canada's address to the 67th session of the United Nations General Assembly in New York City on October 1, 2012.
Canada is a founding UN member and its seventh-largest contributor, and Baird's address served as a call to effective action on the major issues facing the world today.
Read the full text of Baird's speech.
Date Modified: