Baird Meets with French Counterpart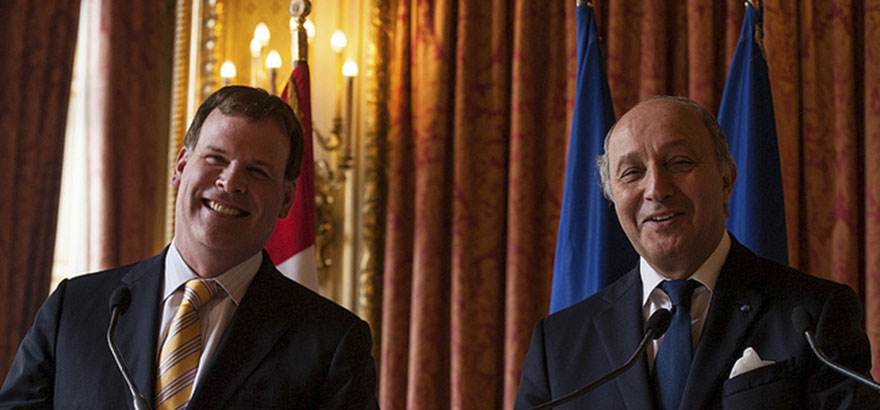 October 11, 2012 - Paris - Foreign Affairs Minister John Baird meets with Laurent Fabius, France's Minister of Foreign Affairs.
"Our two countries are fortunate to enjoy a mature and strong bilateral relationship rooted in our deep historic, cultural and linguistic ties," said Baird.
The two men held a very productive meeting, discussing priorities for both France and Canada, particularly the situations in Syria, Mali, the Sahel region, Iran and the Middle East.
Baird's visit to Paris aims to enhance bilateral relations with France and advance Canada's foreign policy and economic agenda generally.
Related link
Date Modified: