Promoting and Protecting Religious Freedom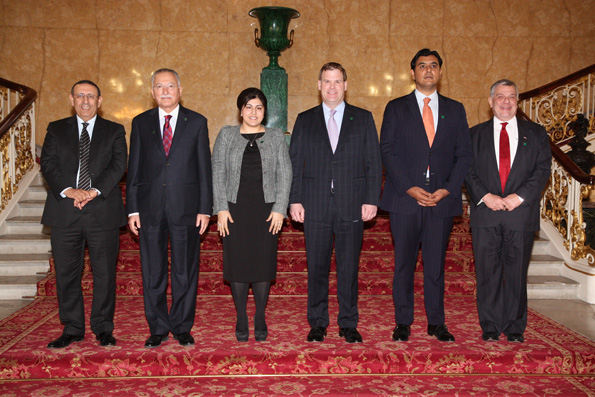 January 22, 2013 - London - Foreign Affairs Minister John Baird attends an international meeting on freedom of religion or belief in London on January 22, 2013. The event, hosted by Baroness Warsi, the United Kingdom's Senior Minister of State at the Foreign and Commonwealth Office and Minister of State for Faith and Communities at the Department for Communities and Local Government, brought together representatives of various countries to discuss a common approach to combatting religious intolerance and enhancing the promotion and protection of human rights.
During the meeting, Baird underscored Canada's commitment to working with international partners in speaking out against egregious violations of freedom of religion and denouncing violence against human-rights defenders and attacks on places of worship around the world.
"The freedom to worship in peace and security is, in our view, a universal human right," said Baird. "Canada and our allies in this regard will not stay quiet. We will speak up for what is right and just."
Canada has made freedom of religion a foreign policy priority. Scheduled to open in early 2013, Canada's Office of Religious Freedom will help build on existing efforts to promote human rights, encourage protection of religious minorities and promote Canadian values of pluralism and tolerance.
"The Office will be an advocate for religious minorities under threat, oppose religious hatred and promote Canadian values of pluralism and tolerance," said Baird.
(Pictured above, L to R: Youssef Amrani, Morocco's Minister Delegate to the Minister of Foreign Affairs and Cooperation; Ekmeleddin Ihsanoglu, Secretary General of the Organisation of Islamic Cooperation; Baroness Warsi; Baird; Mustafa Khokhar, Pakistan's Advisor to the Prime Minister on Human Rights; Michael Kozak, U.S. Acting Special Envoy to Monitor and Combat Anti-Semitism)
Date Modified: