Baird Meets with Mexican Counterpart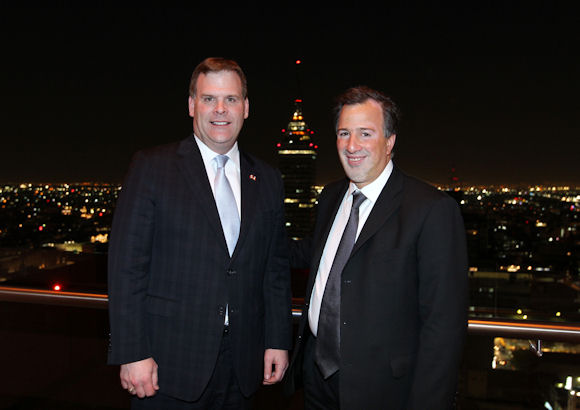 February 15, 2013 - Mexico City - Foreign Affairs Minister John Baird meets with his Mexican counterpart, José Antonio Meade Kuribreña, Secretary of Foreign Relations.
Baird and Meade had productive discussions on how Canada and Mexico can build on past successes to take the bilateral partnership to the next level, while creating jobs and growth in both countries. This includes expanding trade cooperation and maximizing responsible energy and resource development.
Mexico and Canada are strategic partners in combatting transnational organized crime, one of the biggest problems facing the Americas.
Media Centre
Date Modified: