Baird Promotes Canada's Innovative Direct Diplomacy at Google Event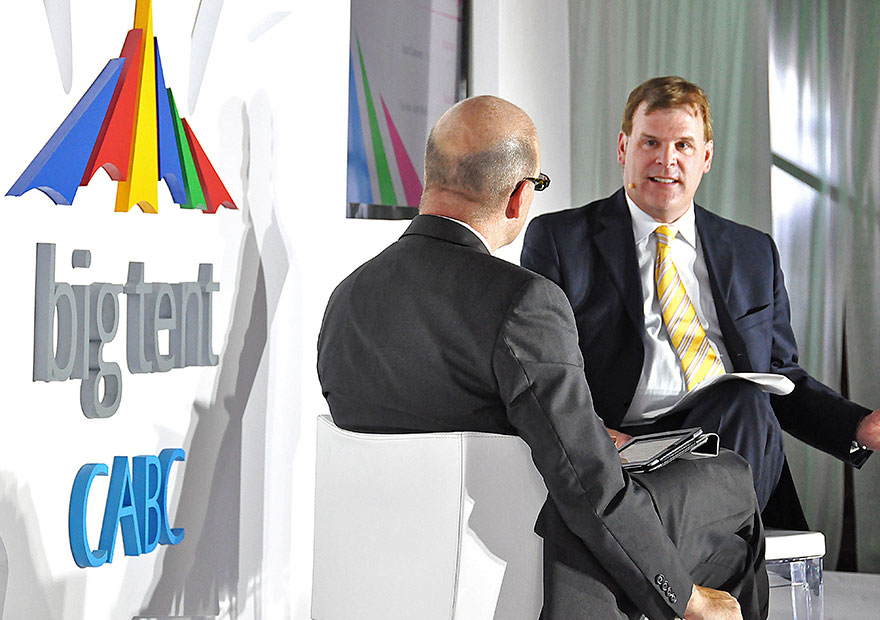 May 30, 2013 - Foreign Affairs Minister Baird speaks about the power of using digital technology to promote democracy, freedom, human rights and the rule of law in closed societies.
"Direct diplomacy is another instrument in modern diplomacy. We have a national purpose, as those who enjoy freedom and prosper from it, to ensure that those living in closed societies have the opportunity to access a life of freedom and prosperity themselves."
Baird also announced that more than 360,000 users inside Iran have already accessed the inaugural Global Dialogue on the Future of Iran, which gave Iranians outside Iran an opportunity to speak directly to those behind the regressive clerical regime's firewalls.
Baird was participating in a discussion on International Diplomacy in the Internet Age at Google Canada's Big Tent event, co-hosted by the Canadian American Business Council. The event brought together leaders from government, politics, industry and academia to shed light on issues related to the Internet and society.
Related Links
Date Modified: