Baird Meets New Palestinian Authority Prime Minister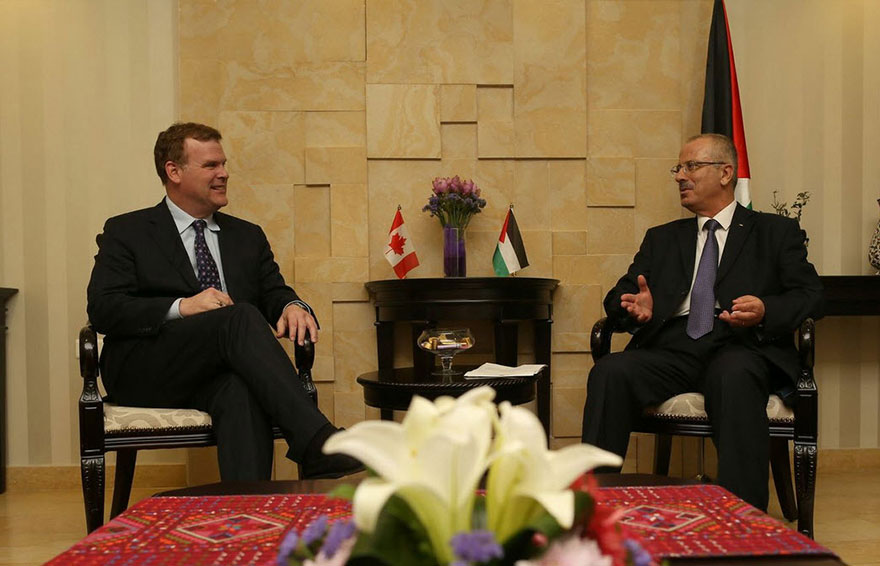 June 17, 2013 - Ramallah, West Bank - Foreign Affairs Minister John Baird meets with Rami Hamdullah, recently appointed prime minister of the Palestinian Authority.
Baird hopes to build on the strong relationship he had with former prime minister Salam Fayyad, and he expressed Canada's desire to continue meaningful engagement with the Palestinian Authority to continue the security and economic advances made in recent years. In meetings with Palestinian Authority officials, the Minister reiterated Canada's hope for a return to final status negotiations without preconditions.
During his visit to the West Bank, Minister Baird announced an immediate $25-million contribution to support Palestinian Authority development efforts and to further security and prosperity in the West Bank and Gaza. For more information, visit Supporting Greater Prosperity and Security for Palestinians.
Date Modified: