Baird Meets Foreign Affairs Minister of Palestinian Authority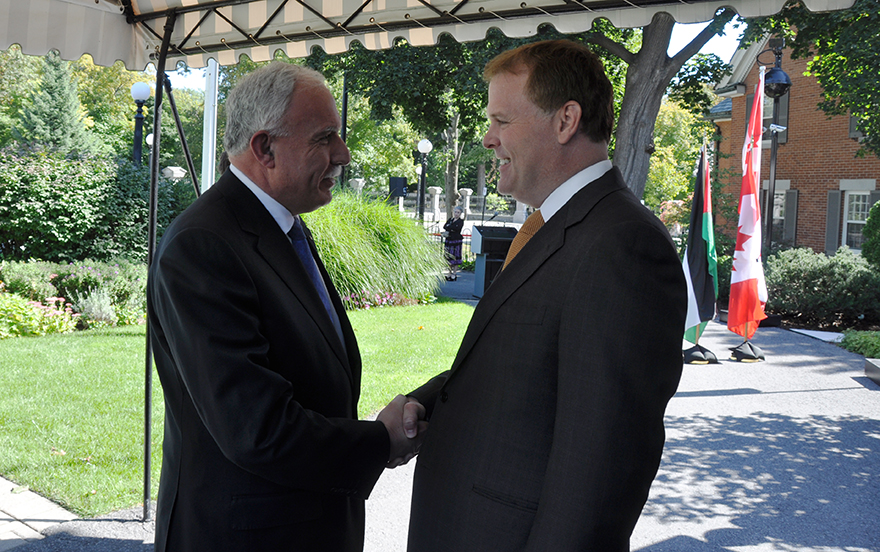 September 19, 2013 - Ottawa - Foreign Affairs Minister John Baird meets Riad Malki, Minister of Foreign Affairs of the Palestinian Authority, to discuss how Canada can further support the Palestinian people.
Following their meeting, Canada announced $5 million in support of sustainable economic development in West Bank and Gaza, to fund initiatives that help business development, improve economic opportunities and create jobs.
For more information about Canada's relationship with the Palestinian Authority, visit Representative Office of Canada to the Palestinian Authority.
Date Modified: