Baird Welcomes Indian Counterpart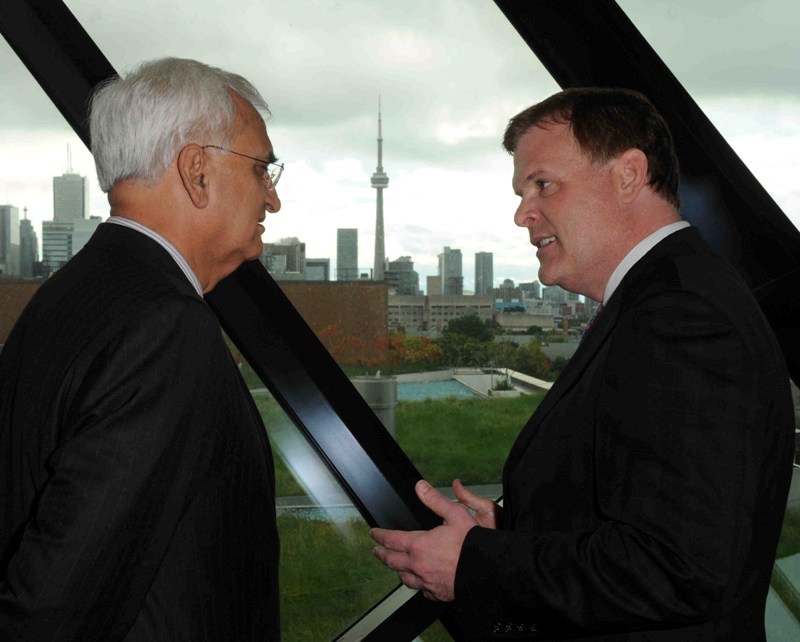 September 22, 2013 - Ottawa - Foreign Affairs Minister John Baird welcomes Salman Khurshid, India's Minister of External Affairs, for the inaugural Canada-India Foreign Ministers' Dialogue to discuss issues of mutual interest.
The meeting underscored Canada's long-standing friendship with India, which is built on the shared values of democracy, pluralism, federalism and respect for human rights, as well as strong interpersonal connections—the result of an Indian diaspora of more than one million in Canada.
"In a challenging neighbourhood with an abundance of opportunity, the importance of the Canada-India relationship is underscored in this first official visit of my counterpart in 15 years," said Baird. "The frequent and diverse range of economic, security and global issues that Canada and India are now interacting on represents only the beginnings of the great potential of our bilateral relations."
Canada and India hold a variety of annual bilateral consultations to discuss areas of mutual interest, including the Strategic Foreign Ministers' Dialogue, the potential of the Canada-India economic relationship and key global international security issues.
To learn more about Canada's relationship with India, visit Canada-India Relations.
Date Modified: