Baird Meets with Minister of Foreign Affairs of Laos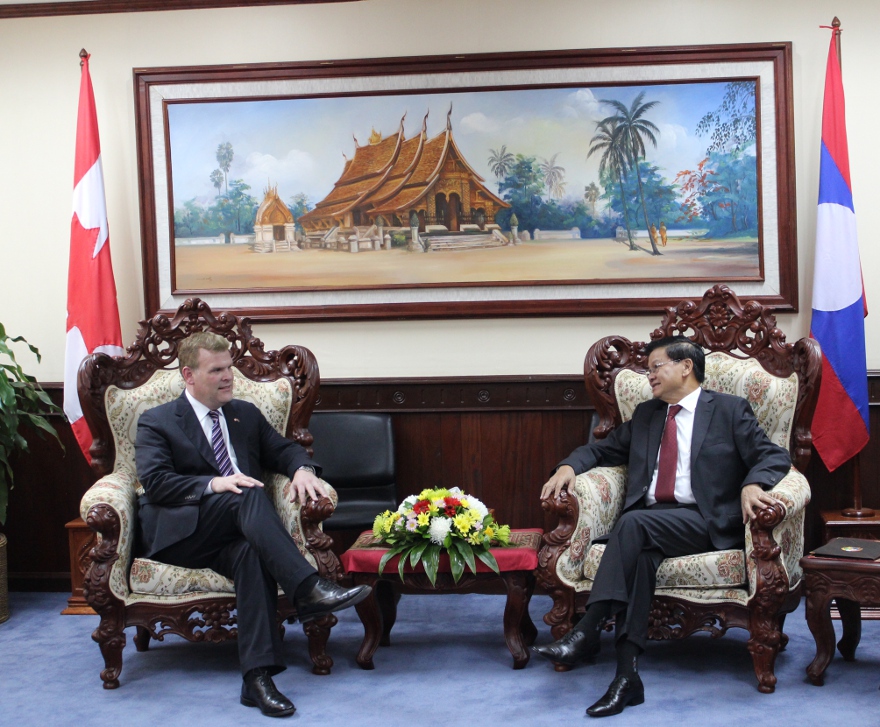 October 14, 2013 - Vientiane, Laos - Foreign Affairs Minister John Baird meets with Thongloun Sisoulith, Deputy Prime Minister and Minister of Foreign Affairs of Laos. The two men discussed opportunities for strengthened bilateral relations between their countries, as well as Canada-ASEAN relations.
During the meeting, Baird announced a Canadian contribution to flood-relief efforts in Laos that followed this year's heavy monsoons. Canada continues to support Laos as it works toward economic growth. To date, Canada has contributed approximately $96 million in development assistance to Laos in areas including education, water and sanitation, strengthened rule of law and democratic governance.
Baird's is the first visit by a Canadian foreign minister to Laos.
Date Modified: