Baird Meets with President of Laos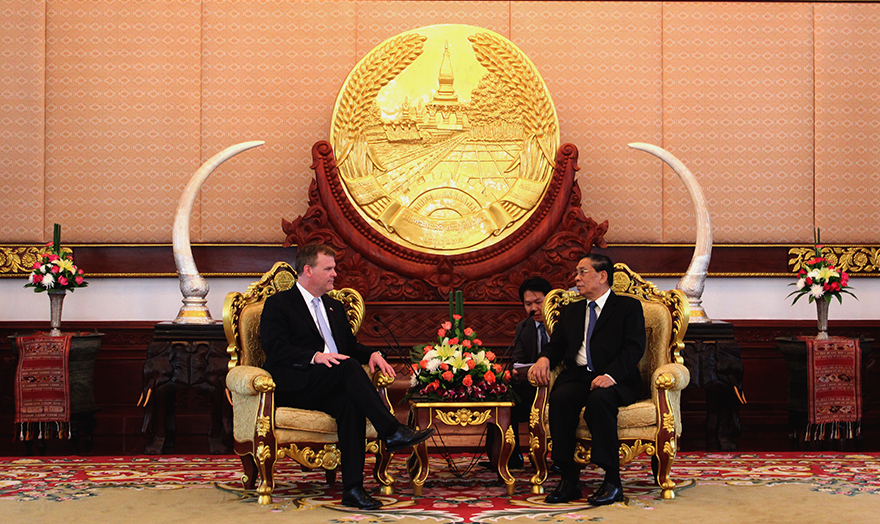 October 15, 2013 - Vientiane, Laos - Foreign Affairs Minister John Baird meets with Choummaly Sayasone, President of Laos, to discuss bilateral and multilateral cooperation between the two countries.
Canada continues to support Laos as it works toward economic growth. To date, Canada has contributed approximately $96 million in development assistance to Laos in areas such as education, water and sanitation, strengthened rule of law and democratic governance.
Baird's is the first visit to Laos by a Canadian foreign minister since the two countries established diplomatic relations in 1974.
Date Modified: