Minister Aglukkaq Met with Danish Foreign Minister and Premier of Greenland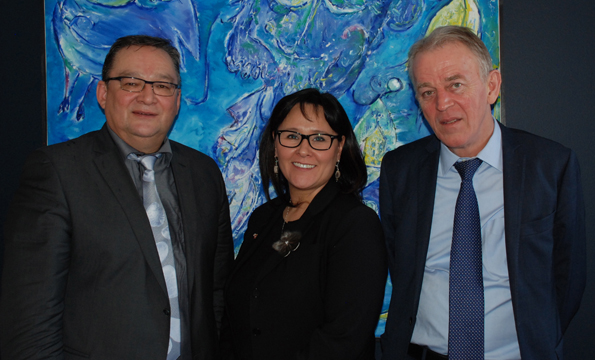 January 17, 2013 - Copenhagen - The Honourable Leona Aglukkaq, Minister of Health, Minister of the Canadian Northern Economic Development Agency and Minister for the Arctic Council, met with Villy Søvndal, Denmark's Minister of Foreign Affairs, and Kuupik Kleist, Premier of Greenland.
They discussed the themes for Canada's upcoming two-year chairmanship of the Arctic Council and the challenges and opportunities for sustainable Arctic development.
The overarching theme of Canada's chairmanship, Development for the People of the North, contains three key sub-themes: Responsible Arctic Resource Development, Safe Arctic Shipping, and Sustainable Circumpolar Communities.
Minister Aglukkaq is visiting Iceland, Denmark, Finland and Norway in advance of Canada's chairmanship of the Arctic Council.
Date Modified: