Minister Yelich Cheers Canadians on to Gold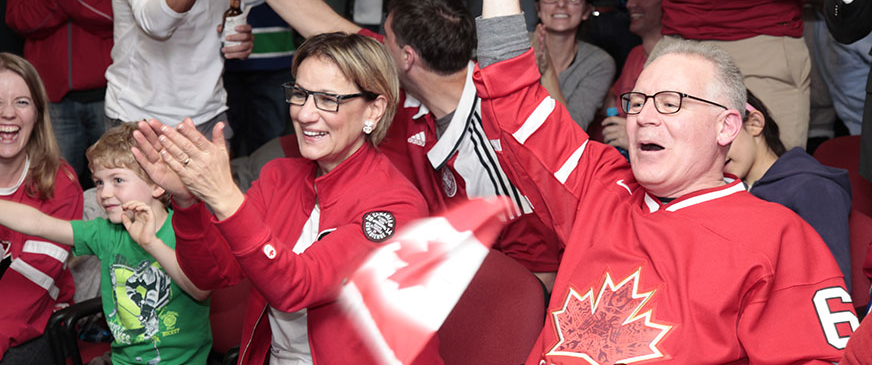 February 23, 2014 - Hong Kong - The Honourable Lynne Yelich, Minister of State (Foreign Affairs and Consular), joins fellow Canadians to cheer Team Canada on to its gold medal win during the Sochi 2014 men's hockey final.
Canada and Hong Kong have long enjoyed diverse and friendly relations built on strong people-to-people and commercial ties. Hong Kong boasts one of the largest Canadian communities abroad, estimated by the Asia Pacific Foundation of Canada at almost 300,000.
Minister Yelich is visiting Hong Kong, Guangzhou and Beijing from February 23 to 27 to highlight the strong and growing ties between Canada and Hong Kong and China.
Date Modified: