Minister Fast Highlights New Benefits for Canadian Business Travellers to the APEC Region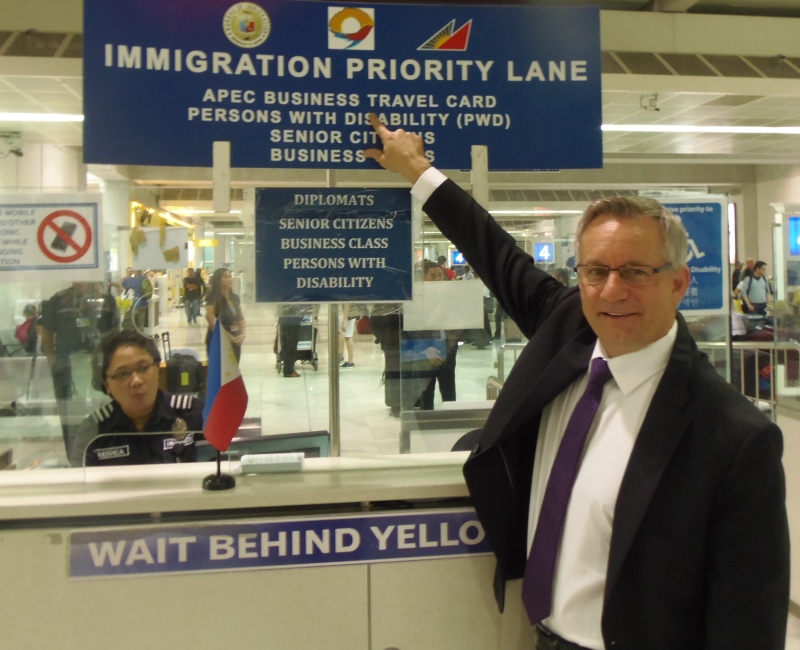 July 20, 2014 - Manila, Philippines - The Honourable Ed Fast, Minister of International Trade, takes advantage of the APEC Business Travel Card (ABTC) pilot program upon his arrival in the Philippines. In June, Minister Fast and the Honourable Steven Blaney, Minister of Public Safety and Emergency Preparedness, announced the program, which makes it easier and faster for Canadian business people to travel to other APEC countries.
The launch of the ABTC pilot program highlights Canada's continued commitment to supporting Canadian businesses as they expand internationally.
For further information, media representatives may contact:
Shannon Gutoskie
Press Secretary
Office of the Honourable Ed Fast
Minister of International Trade
613-992-7332
Media Relations Office
Foreign Affairs, Trade and Development Canada
343-203-7700
media@international.gc.ca
Follow us on Twitter: @Canada_Trade
Like us on Facebook: Canada's International Trade Plan-DFATD
Date Modified: