Minister Blaney Meets with UNESCO's Director-General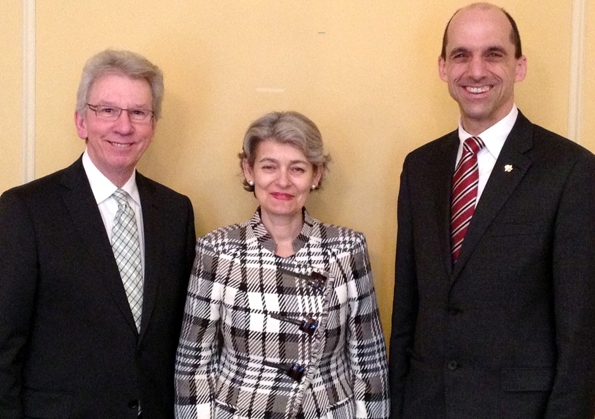 March 7, 2013 - Québec – The Honourable Steven Blaney, Minister of Veterans Affairs and Minister for La Francophonie, meets with Irina Bokova, Director-General of the United Nations Educational, Scientific and Cultural Organization (UNESCO), to discuss Canada's priorities at UNESCO. They are accompanied by the Honourable Jean-Pierre Blackburn, Ambassador and Permanent Delegate of Canada to UNESCO.
Ms. Bokova is in the city of Québec to receive an honorary doctorate from Laval University.
Date Modified: