Ambassador Bennett Meets with Radical Middle Way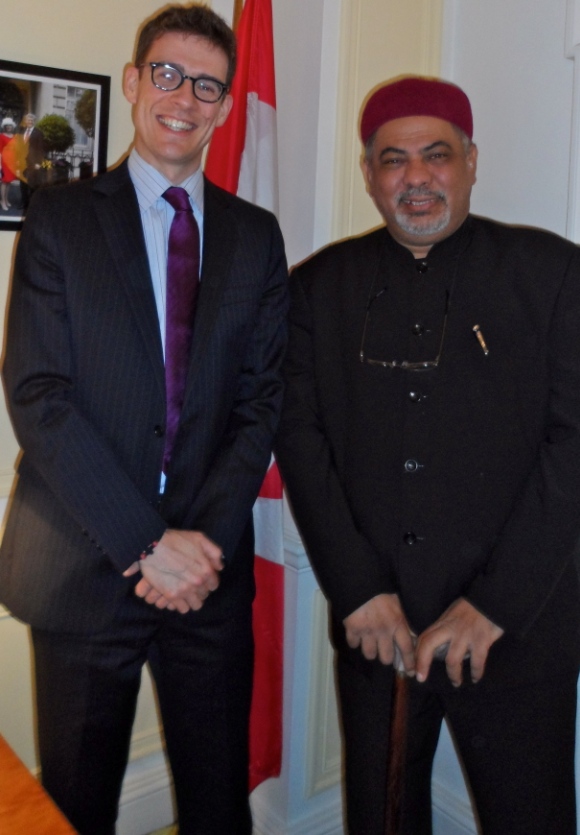 March 22, 2013 - London - Andrew Bennett, Canada's Ambassador of Religious Freedom, meets with Fuad Nahdi, Executive Director of Radical Middle Way, at the High Commission of Canada to the United Kingdom. They discussed ways in which greater dialogue could be fostered between Muslims and people of all faiths in an effort to defend and promote freedom of religion and belief.
Radical Middle Way states it "is a place where Muslims can connect with their faith and explore what it means to believe in the 21st century. Founded in the wake of the 7/7 attacks on the London Underground, we aim to promote a mainstream, moderate understanding of Islam that young people can relate to." The organization's international work includes projects in Indonesia, Mali, Morocco and Pakistan.
Date Modified: