Minister of State Ablonczy Meets with William Warren Smith, President of the Caribbean Development Bank
---
November 22, 2011
Ottawa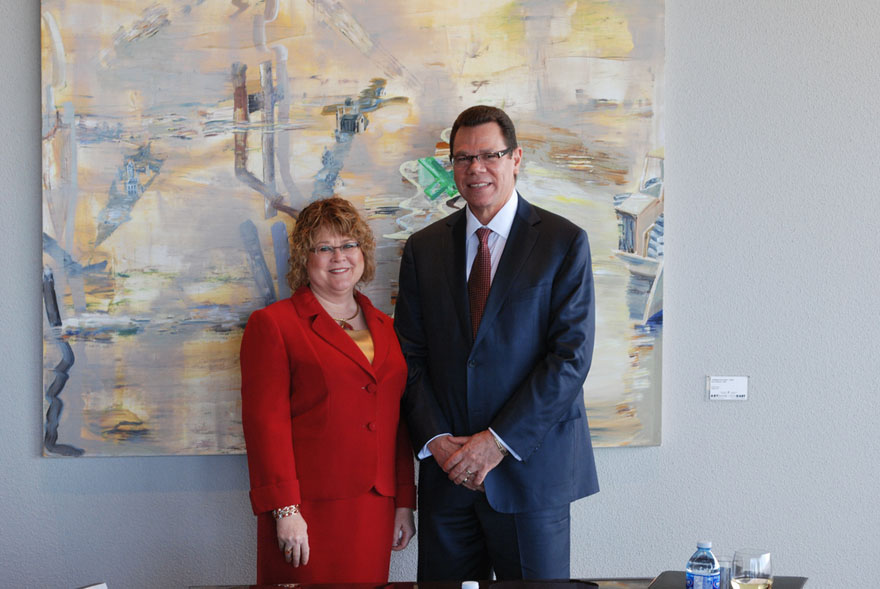 Diane Ablonczy, Minister of State of Foreign Affairs (Americas and Consular Affairs), met with William Warren Smith, President of the Caribbean Development Bank, in Ottawa on Tuesday, November 22, 2011.
Minister of State Ablonczy and Dr. Smith, who assumed the role of bank president in May 2011, discussed Dr. Smith's strategic vision for the institution.
"As a founding member and one of the largest non-regional shareholders, Canada has long been a strong and vocal partner in the Caribbean Development Bank's activities," said Minister of State Ablonczy. "We share the Bank's principal strategic objective of promoting broad-based economic growth and inclusive social development. Dr. Smith is to be commended for his initiative to make the Caribbean Development Bank the focal point of poverty-reduction efforts in the region."
Before their discussion, Dr. Smith met with a representative cross-section of Canadian companies with substantial engagement in the Caribbean region.
"The meeting with Canadian private sector representatives provided a great opportunity to explore avenues for attracting private sector investment to the region. Many Canadian companies have found great success in the Caribbean market. History has shown that the single greatest way to reduce poverty and create lasting economic opportunities for people is by lowering trade barriers," said Minister of State Ablonczy.
Date Modified: