Minister of State Ablonczy Meets with Guatemalan President Molina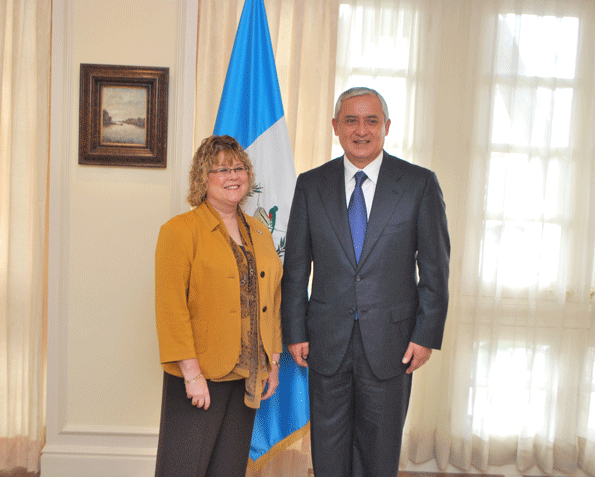 January 14, 2012 - Guatemala City - The Honourable Diane Ablonczy, Minister of State of Foreign Affairs (Americas and Consular Affairs), meets with Otto Pérez Molina during his inauguration as President of Guatemala.
Canada maintains strong diplomatic ties with, and is actively engaged in, Guatemala on a wide range of issues, including human rights protection, trade and investment, corporate social responsibility and efforts to improve security and justice in the country. Guatemala is also a key partner of Canada in joint efforts to improve security in Central America.
Related Links
Date Modified: