Minister Ablonczy Sees Canadian Aid at Work in Nicaragua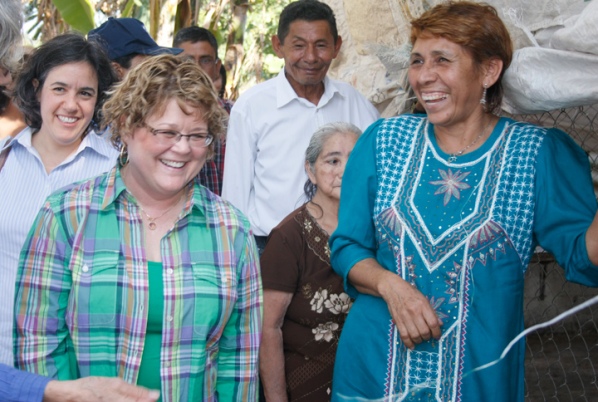 February 17, 2013 - León - The Honourable Diane Ablonczy, Minister of State of Foreign Affairs (Americas and Consular Affairs), visits a women's cooperative farm in rural Nicaragua. Through aid from the Canadian International Development Agency, Canada is providing $8.1 million to help poor, small-scale farming communities in Nicaragua. She was joined by Pedro Haslam, Nicaragua's Minister of Household and Cooperative Economy.
Most of Nicaragua's rural poor depend on agriculture for their livelihood and devote two thirds of their small income to purchasing food. Resources there are scarce, the land has often been overexploited, and the country has experienced some of the highest food price increases in Latin America because of the 2008 global economic crisis and earlier natural disasters.
By supporting the Government of Nicaragua with its agricultural development program (known as PRORURAL), Canada is helping rural Nicaraguans gain access to affordable food and a more predictable livelihood and is assisting in spreading sustainable farming practices and in improving stability in Central America.
For more information, please see Harper Government assists rural development in Nicaragua.
For more images, please see Minister of State Ablonczy's Photo Galleries.
- 30 -
For further information, media representatives may contact:
Joshua Zanin
Director of Communications
Office of the Minister of State of Foreign Affairs (Americas and Consular Affairs)
613-944-2300
Foreign Affairs Media Relations Office
Foreign Affairs and International Trade Canada
613-995-1874
Follow us on Twitter: @DFAIT_MAECI
Media Room
Date Modified: