Minister of State Yelich Visits Family Support Hotline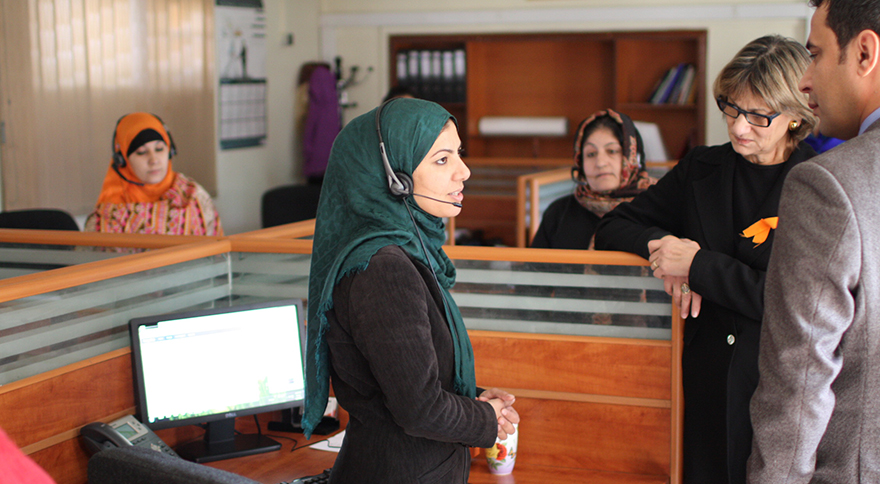 December 1, 2013 - Kabul, AfghanistanThe Honourable Lynne Yelich, Minister of State (Foreign Affairs and Consular), visits the Family Support Hotline. The hotline, the first of its kind in Afghanistan, will benefit up to 30,000 vulnerable Afghan women, mostly in the eastern and southern regions. Canada is contributing more than $1.7 million over two years to establish and expand the hotline.
"The Government of Canada commends the essential work of the Family Support Hotline and its efforts to promote and protect women's access to justice, prevent early forced marriage and strengthen the rule of law in Afghanistan," said Minister of State Yelich. "We must ensure that the safety and security of women and girls continues to be our foremost concern. This hotline gives a voice and an ear to those who are most marginalized. Promoting and protecting human rights, including the rights of women and girls, and freedom of opinion and belief, is a priority for Canada in Afghanistan."
This visit demonstrates that Canada remains committed to helping Afghanistan build a stable, secure and democratic country; one that respects human rights, including the rights of women and girls, and that will never again be a safe haven for terrorists.
This was Minister of State Yelich's first visit to Afghanistan.
Date Modified: