Results around the world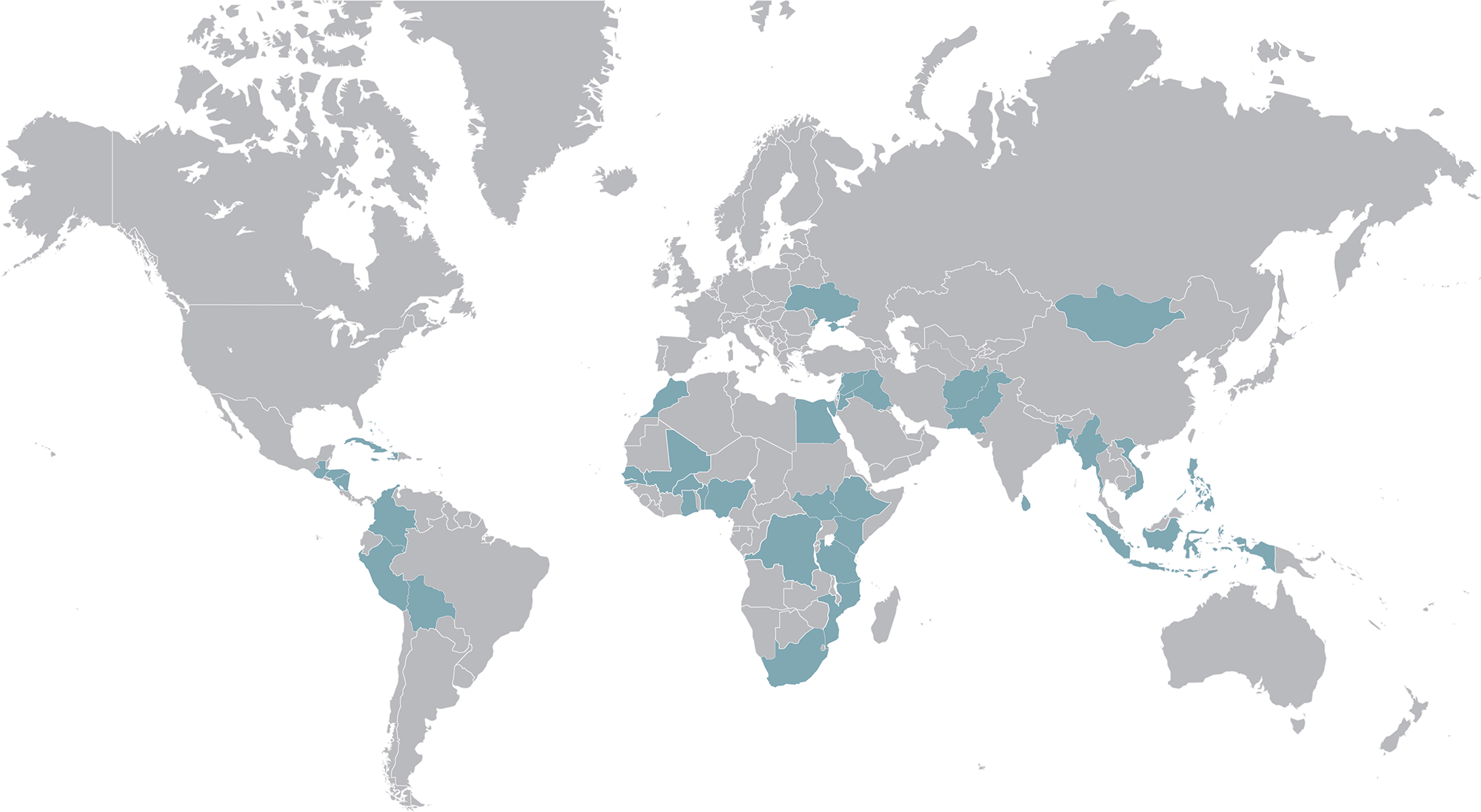 In 2017-2018, Canada provided ODA to over 130 countries, both through multilateral and bilateral mechanisms, and by working with Canadian, international and local partners.
The above map illustrates countries where Canada has delivered the bulk of its ODA. The majority of the countries featured on the map consist of those with which Canada has established country programs. The map also includes major recipients of Canadian humanitarian and peace and security assistance.
To learn more about results around the world in 2017–2018, please consult the drop-down menu below:
More extensive information about Global Affairs Canada's development and humanitarian assistance projects can be found in the department's online Project Browser. The Project Browser is part of the Government of Canada's ongoing commitments to transparency and accountability of Canada's international assistance programs, as outlined in Budget 2018 and the International Aid Transparency Initiative.