Archived information
Information identified as archived is provided for reference, research or recordkeeping purposes. It is not subject to the Government of Canada Web Standards and has not been altered or updated since it was archived. Please contact us to request a format other than those available.
Invitation to comment on the administration of the new Tariff Rate Quotas and Origin Quotas that will be established under the Canada-European Union Comprehensive Economic and Trade Agreement (CETA)
This engagement is now closed
The invitation to comment took place from June 21 to July 25, 2016.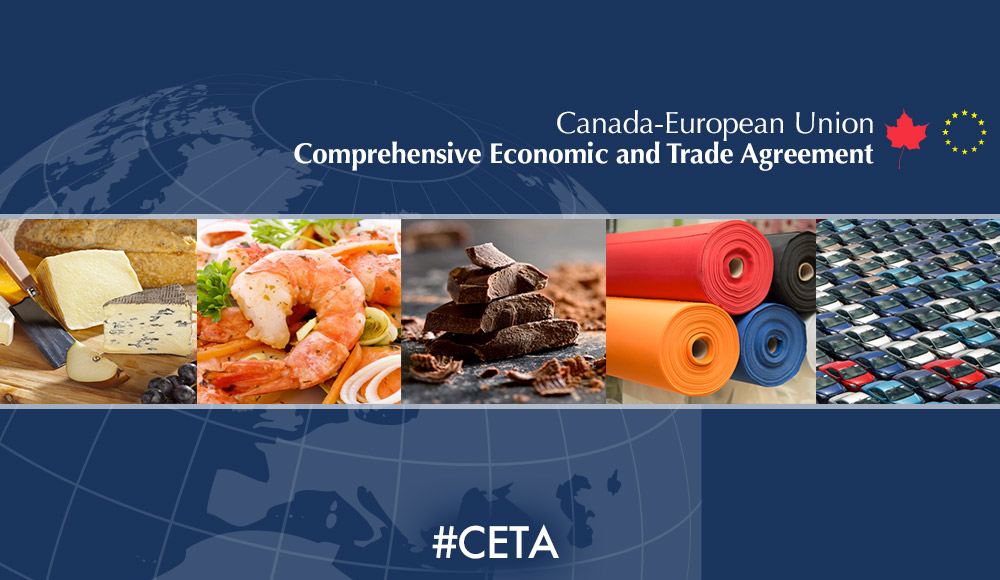 Why is the government inviting comments on the new Tariff Rate Quotas and Origin Quotas?
Canada and the European Union have undertaken to provide new or expanded market access in specific sectors, by way of Tariff Rate Quotas for European Union cheese exports into Canada, and Origin Quotas for Canadian exports of high-sugar containing products, sugar confectionary and chocolate preparations, processed foods, dog and cat food, fish and seafood, textiles and apparel, and vehicles into the European Union. The Government of Canada would like to hear from interested parties on how these quotas should be administered.
Report a problem on this page
Date Modified: