Minister Fast in China Promotes Value of Canadian Education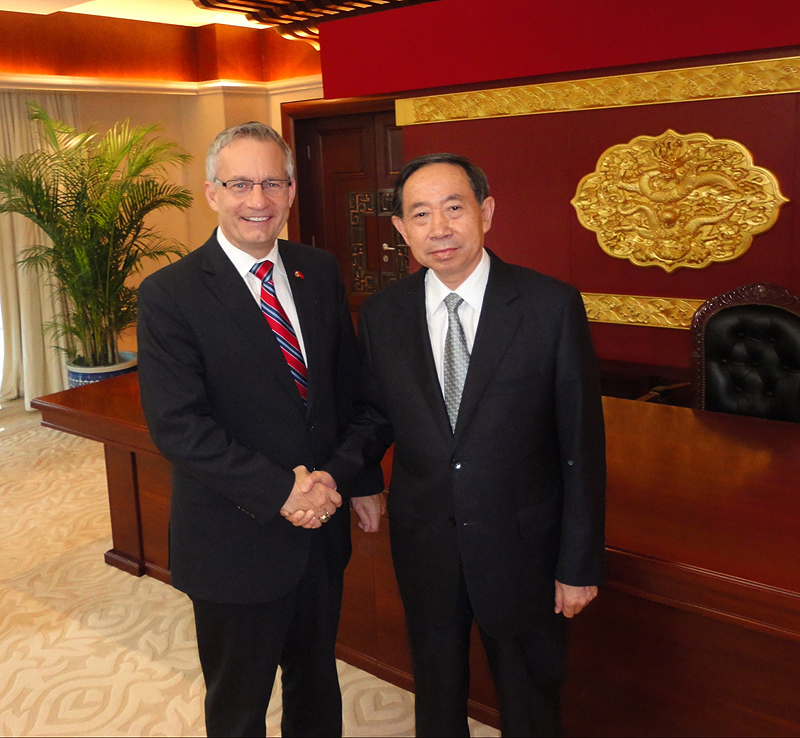 October 10, 2013, Beijing - The Honourable Ed Fast, Minister of International Trade, today held his first meeting with China's Minister of Education, Yuan Guiren. The ministers highlighted the increasing numbers of education exchanges between Canada and China, which help establish long-lasting people-to-people ties that translate into enhanced business, academic and social relationships between the two countries.
In 2012, more than 84,000 Chinese students were studying in Canada, a number that has increased steadily—nearly doubling over the past five years. Students from China comprise the largest foreign group, contributing direct economic benefits to Canadian educational institutions and host communities.
There are more than 60 accredited Canadian schools in China, serving a total of approx. 20,000 students. During his April visit to China, Minister Fast met executives representing some 40 of these schools. Schools abroad offering Canadian curriculum are an important source of international students for Canadian post-secondary institutions.
Minister Fast is on a week-long visit to Asia, where he participated in the APEC and TPP Ministerial Meetings and APEC Leaders and CEO Summits in Bali, launched the Canada-ASEAN Business Forum in Singapore, and is making his fourth official visit to China. This is the Minister's 13th visit to Asia since becoming international trade minister.
For more information, see Minister Fast Visits Asia.
For further information, media representatives may contact:
Rudy Husny
Press Secretary
Office of the Honourable Ed Fast
Minister of International Trade
613-992-7332
rudy.husny@international.gc.ca
Media Relations Office
Foreign Affairs, Trade and Development Canada
613-995-1874
media@international.gc.ca
Follow us on Twitter: @Canada_Trade
Date Modified: