Archived information
Information identified as archived is provided for reference, research or recordkeeping purposes. It is not subject to the Government of Canada Web Standards and has not been altered or updated since it was archived. Please contact us to request a format other than those available.
Consulting Canadians on a possible
Canada-MERCOSUR Free Trade Agreement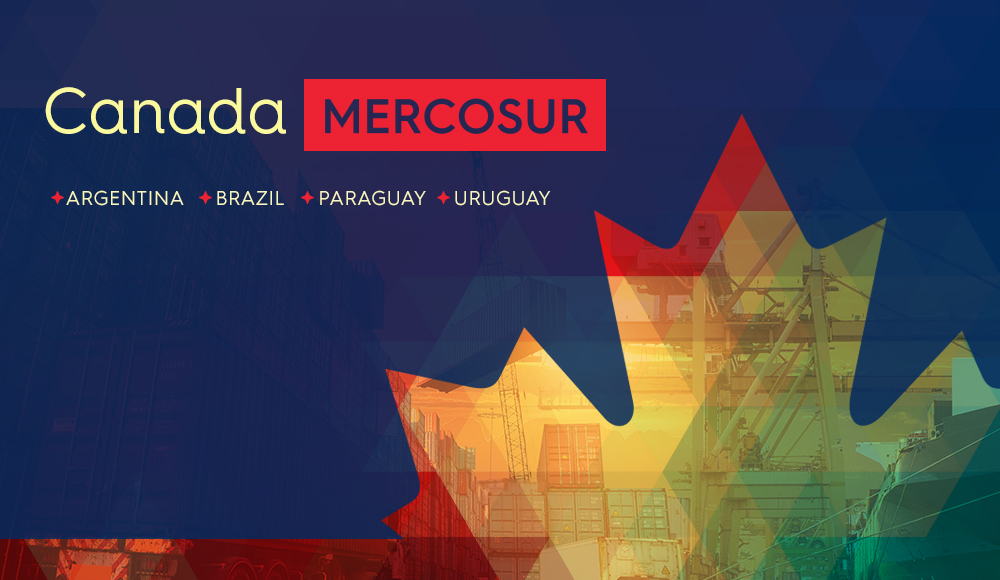 Consulting with Canadians
Promoting trade and investment with emerging markets is a priority for the Government of Canada. The government's approach is one that puts the interests of Canadians and opportunities for the middle class, women, youth and Indigenous people, front and centre.
MERCOSUR, also known as the Southern Cone Common Market, is a customs union established by Argentina, Brazil, Paraguay and Uruguay in 1991. This regional bloc represents a significant economic presence in Latin America, and a considerable market for Canada.
In 2016, the four members of MERCOSUR had a combined GDP of US$2.4 trillion (CAD$3.2 trillion) and a population of 260 million. Bilateral merchandise trade between Canada and MERCOSUR totalled nearly $8.1 billion in 2016.
We are soliciting the views of the Canadian public and interested Canadian stakeholders to help define our priorities in a possible free trade agreement (FTA) with MERCOSUR (Argentina, Brazil, Paraguay and Uruguay). We want to hear from you.